TESISQUARE is a technology partner enabling design and implementation of collaborative digital ecosystems. It streamlines the interactions across multiple touchpoints and players in the extended value chain – manufactures, suppliers, consumers, and all stakeholders.
Solutions
TESISQUARE Platform
TESISQUARE Platform is a multi-enterprise and collaborative platform to achieve the goal to manage an effective end-to-end Supply Chain Visibility in complex business environments. It supports customers to design their own digital ecosystem enhancing a cross-company collaboration, developing deeper supplier relationships with a seamless data flow integration of all transactions across the networked ecosystem. Interoperability ensures data exchange and integration collecting and synchronising information coming from multiple sources and systems both internal and external an organisation.
Modular and scalable software suites cover Supply Chain processes including sourcing, procurement, execution and transportation, so as to integrate with functionality due to the unified technological architecture. Each solutions and modules can be combined to handle customer's needs in an effective and flexible way, providing digital tools to manage and orchestrate operations faster for a responsive ecosystem.
TESISQUARE Platform also includes two basic layers: framework and integration brokerage (multichannel communication layer). Framework runs standard functionality required to execute personal data, user profiles, workflow, and document management; multichannel communication layer enables an effective collaboration with all trading partners (suppliers, forwarders, carriers, retailers, and consumers) and third-parties integration (EDI, SAP X-Plug, and private stream).
Tesi Control Tower
TESI Control Tower provides companies a system to obtain synthesis, analysis, control and management of events through proactive analytics notification, KPIs and dashboards with drill-down function, which access operational and transactional data of the platform.
Tesi SCM
TESI SCM enables a collaborative approach with vendors across sourcing, procurement, and execution processes. It makes possible also to orchestrate and manage the entire "Source-to-Pay" cycle efficiently. TESI SCM offers broad, granular visibility of data, integrating internal and external data flows into a single data hub, to improve knowledge of supply base services and mitigate supply risks.
Tesi TMS
TESI TMS digitalises transport and logistics processes, synchronizing and exchanging data between the customer's ERP and external systems of the carriers; it provides functionality to plan transport, control costs, share documents and track shipments (tracking). TESI TMS enables so an end-to-end transport governance covering all needs in terms of transport type, transport mode and network providing a real-time management and control on transportation process, including multi-leg and multi-supplier (primary and secondary), for all types (truck and train, sea and air).
Tesi GRC
TESI GRC takes an innovative approach to enhance an effective and efficient governance of audit, compliance and risk activities enabling enterprise to meet internal and external legal requirements, standards, and policies. It allows companies to support business activities while effective meeting compliance requirements, starting from a set of processes and business risks (i.e. compliance, operational, financial risks, etc.).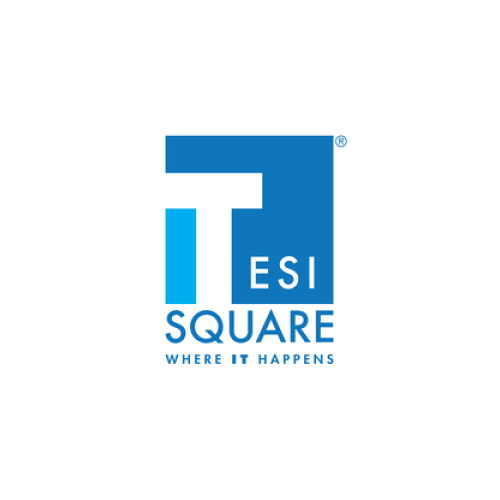 Company info
TESISQUARE®
Via Savigliano, 48
12062 Roreto di Cherasco
Cuneo - Italy
+390289202682
Software lines
Supply Chain Visibility
Shipment & Transport Execution Platforms
E-Procurement
Order Management System