At TESISQUARE, we help companies build digital supply chain ecosystems to empower them to maximize their performance across extended and complex business networks. Our platform interconnects people, data, technology, and processes, seamlessly, resulting in an integrated and omni-channel digital supply chain. Enhancing execution and control results in operational excellence along the end-to-end value chain. High level of parametrization and flexibility is what makes us different. Our technology and solutions enable simpler and faster participation in complex digital supply chain ecosystems.
Solutions
TESISQUARE Platform
TESISQUARE Platform is a multi-enterprise and collaborative platform to achieve the goal to manage an effective end-to-end Supply Chain Visibility in complex business environments. It supports clients to build their own digital Supply Chain ecosystem enhancing across-company collaboration, developing deeper supplier relationships with a seamless data flow integration of all transactions across the networked ecosystem.
TESISQUARE Platform centralizes the exchange of information in a common data hub for all trading partners so they can work collaboratively, securely, and in real time.
TESI Control Tower
TESI Control Tower is the software suite of the TESISQUARE Platform that provides a command center for the synthesis, analysis, control, and management of events through proactive notification systems, KPIs, and dashboards with drill-down functionalities that access operational and transactional data.
The complete integration with the other suites of the end-to-end supply chain Platform, and with external data sources enables the collection of real-time data in a central hub allowing connected insights for better and aligned decision making.
TESI TMS
TESI TMS digitalizes all transportation processes, both inbound and outbound, synchronizing and exchanging data between the client ERP system and the external systems of logistics partners (forwarders, couriers, and 3PL).
TESI TMS functionalities enable the maximum level of visibility necessary in omnichannel scenarios through both the end-to-end shipment tracking and tracing and real-time transportation visibility, covering all needs in terms of transportation typology (primary and secondary) and mode (road, rail, sea, air).
TESI SRM
TESI SRM enables you to orchestrate and manage the entire Source-to-Pay cycle for purchase of direct, indirect goods, and services simply and efficiently. It offers broad, granular visibility of data, integrating internal and external data flows into a single data hub, to improve knowledge of supply base services and mitigate supply risks.
TESI SRM suite has been designed with a modular approach, allowing a rapid and progressive adoption according to specific customer needs; it offers a range of solutions that enable end-to-end digitalisation of single activities in the Source-to-Pay cycle: sourcing, procurement, replenishment, and execution.
TESI Sales
TESI SALES enables you to enhance your sales performance and the overall relationship with your customers. Its modular solutions enable to improve sales operations, front and back-office store management, and to get enhanced consumer engagement being closer to customers through technology: achieve maximum loyalty while reducing costs.
TESI SALES suite has been designed with a modular approach, allowing a rapid and scalable adoption according to specific customer needs; it offers a range of solutions that enables digitalisation of processes in collaborative replenishment, order acquisition and invoicing, operations, product transparency, and brand protection.
TESI Extended Integration
TESI EXTENDED INTEGRATION is a cloud-based integration platform that enables Digital Transformation in Compliance with customer-supplier relationships and internal business processes. It combines both experience and skills gained by TESISQUARE in the Supply Chain Integration and Collaboration processes.
TESI EXTENDED INTEGRATION leverages all the essential technologies to build collaborative and full-digital cloud ecosystems, including intelligent tools for fast-integration, standard & private interoperability, multi-channel connections, digital workflows, quick solutions for collaborative processes and digital preservation in compliance.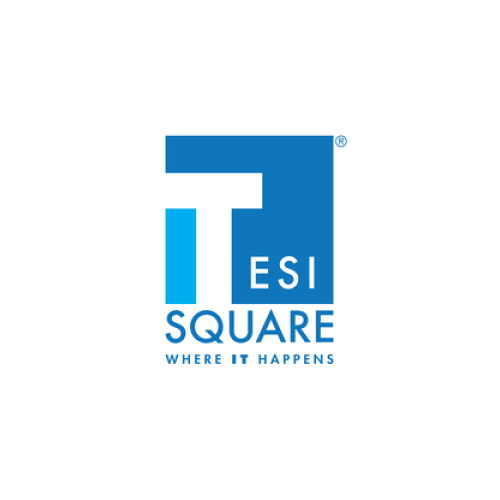 Company info
TESISQUARE®
Via Savigliano, 48
12062 Roreto di Cherasco
Cuneo - Italy
+390289202682
Software lines
Shipment & Transport Execution Platforms
E-Procurement
Order Management System