Founded in 1993, Slimstock has become one of the world's leading inventory optimization specialist. Slim4 is an integral solution for forecasting, demand planning and inventory control, and is designed and built to help companies get the right inventory to the right place at the right time. Inventory optimization is at the heart of everything that Slimstock does; the passion and knowledge that they bring to their relationships have resulted in Slim4 being trusted by over 1000 companies in more than 40 countries around the world.
Solutions
Demand & Forecast Planning
Businesses depend upon reliable forecasting and demand planning as the foundation for effective supply chain decision making. However, given the wide range of factors that must be taken into account when developing a reliable forecast, many companies simply lack the necessary knowledge to develop a solid plan. Our forecasting and demand planning solutions Slim4 automatically calculates the impact of different demand profiles, emerging trends, seasonality and volatility of demand in order to build a robust forecast for every item, in every location, within your assortment.
Taking into account the historic demand and business rules, Slim4 automates the demand planning process to enable supply chain teams to develop an accurate picture of demand for every item within the assortment. By evaluating the impact of promotions, events, emerging trends and evolving product lifecycles as well as inter-product relationships, Slim4 has been designed and built to provide teams with a "one truth" vision of anticipated demand.
Ultimately, Slim4 provides businesses with the right insight to ensure the right stock is available at the right time!
Inventory and Supply chain optimisation
To maintain consistently high levels of service while keeping supply chain costs under tight control, supply chain teams must strike the right balance between availability and capital invested in the inventory. Through providing businesses with the right insights, our inventory management solution Slim4 ensures supply chain teams to order the right stock, at the right time, into the right location. As a result, hundreds of businesses around the world depend on Slim4 to maximise customer satisfaction while minimising excess stock and supply chain costs.
As variety and volume of product assortments and sales channels increase, the planning module within Slim4 have been specifically developed to enable businesses to optimise their inventories while making the whole purchasing process as efficient as possible. The inventory optimisation module in Slim4 calculates for every article, exactly when and how much you need to order to achieve the desired service level you. Based on historical sales, the forecasted demand and current inventory situation within the supply chain, Slim4 provides optimal ordering advice that ensures the right items are always available in the right place.
Sales & Operations Planning
Many businesses depend upon a robust S&OP process to ensure inventory decisions are well aligned with the overall corporate objectives. After all, from deciding whether or not to stock a new product to determining how best to overcome a supply shortage, the impact of supply chain decisions extends far beyond the supply chain team!
Our inventory optimisation solution, Slim4, helps businesses to synchronise supply and demand planning initiatives by providing the vision, insight and control required to enhance your sales and operations planning processes.
By providing "one true vision" of anticipated demand, Slim4 has been specifically designed to underpin effective S&OP processes. With the solution's advanced functionality, you utilise Slim4 to re-plan inventory around the priorities of your business, formulate scenarios around evolving product lifecycles, align safety stock strategies to your customer's expectations.
Ultimately, Slim4 can be utilised throughout the entire S&OP process to investigate, understand and clarify the potential impact inventory decisions.
Supply Chain Tactics
Even seemingly small inventory management decisions can have a deep and far-reaching impact on the wider organisation. As a result, it is vital that supply chain tactics perfectly align with both the supply chain objectives and the corporate vision of the organisation. Our tactical supply chain solutions Slim4 enable companies to bridge the gap between their strategy and their execution by providing them with the level of visibility and control required to ensure that decisions and inventory management processes are executed effectively and to the benefit of the rest of the organisation.
For a business to succeed, the inventory strategy must align with the overall corporate vision of the organisation. However, when it comes to executing the supply chain strategy, even seemingly small inventory management decisions can have a profound and far-reaching impact across the rest of the organisation. As a result, it's vital that supply chain planners have the level of insight and control required to execute supply chain tasks effectively. Put simply, without the right tools, technology, and knowledge in place, businesses simply cannot make optimal inventory decisions.
Inventory Reporting and simulation
In order to make informed tactical and strategic decisions as well to constantly monitor performance, businesses depend upon reliable reporting processes. However, in order to ensure that everyone receives reliable insight into the information that they require while still ensuring that decision-making is consistent across the organisation, businesses must have just one source of truth.
In order to maximise the efficiency of the planning team, it is vital that everyone has clear insight over their own workload in order to identify where things are going to well as well as what areas require further attention. The intelligent dashboard within Slim4 provides supply chain teams with up-to-date information enabling them to remain proactive and take immediate action as and when it is required:
Filter on specific selections to drill down into data and go beyond simple averages to gain greater focus
Provide visibility over all major metrics: availability, stock turn & excess stock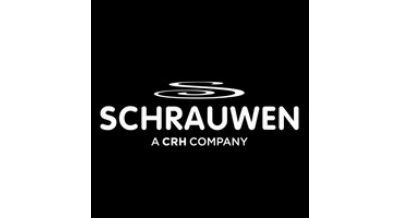 Schrauwen
SCHRAUWEN REDUCE THEIR STOCK VALUE AND INCREASES SERVICE AS ASSORTMENT CONTINUES TO GROW. Schrauwen: "With Slim4, we are able to work far more efficiently and as a result, we have been able to increase our service level to more than 98%."
Read more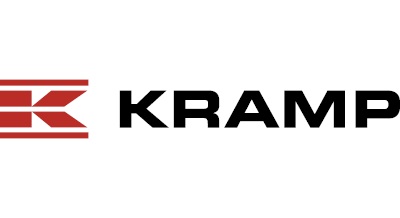 Kramp
THE KRAMP GROUP ACHIEVES 30% HIGHER TURNOVER RATE. Kramp: "The stock controllers are more professional and more aware. Another big advantage is that communication with sales has improved."
Read more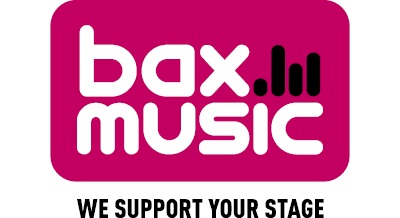 Bax Music
BAX MUSIC ACHIEVES GROWTH THANKS TO IMPROVED AVAILABILITY. Bax Musix: "Service levels are now automatically adapted in line with the delivery reliability of our suppliers. This allows us to anticipate out of stocks sooner."
Read more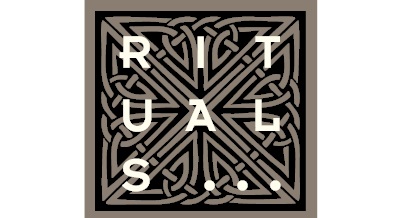 Rituals
RITUALS STRENGTHEN ITS SUPPLY CHAIN TO ENABLE GROWTH TO 1,000 STORES. Rituals: "We are an innovative company and looked long and hard for a system that would enable us to accurately introduce new products into the range whilst also keeping a tight control of the products once they become established. Slim4 proved crucial in solving this dilemma for us."
Read more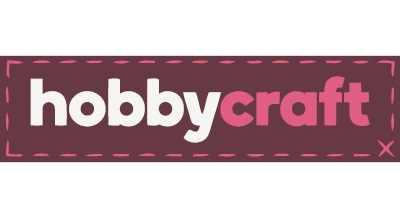 HobbyCraft
HOBBYCRAFT REDUCE STOCK BY 20% WITHOUT IMPACTING SERVICE LEVELS. Hobbycraft: "We are facing an ever greater challenge to meet and exceed customer expectations for availability. With more and more lines being sourced from the Far East, the challenge for the team was to maintain availability, whilst keeping overall stock value in line with company expectations."
Read more
Publications
7 deadly sins of stock-outs!
Availability issues sneak up on you when you least expect it. However, left unchecked, stockouts have the ability to devour profits margins in just a matter of seconds. So what can you do to avoid them? In this article, I will highlight the 7 deadly sins you need to watch out for. By taking steps to avert the pitfalls of poor inventory management, you can ward off stock-outs...
Read more
---
Minimum Order Quantity (MOQ) Explained
Placing orders with suppliers is complex. Given that suppliers will impose a Minimum Order Quantity, all constraints must be considered before the order is placed. But what are MOQs? Why do suppliers need to impose such constraints? What impact do MOQs have on your inventory position? How can you optimise purchase orders to satisfy order constraints without exposing your business to risk?
Read more
---
Omni-Channel Strategy: What role do category managers play?
Developing an effective Omni-channel strategy is the first step in becoming a completely customer-centric organisation. However, an effective approach to omni-channel must also maximsie sales through increasing product availability while protecting profit margins from avoidable cost factors. Peter Bocken and Walther Van Amstel explores what role category managers play and what it takes to excel!
Read more
---
How is AI being utilised to advance our approach to inventory optimisation?
Slimstock is constantly pushing the boundaries of inventory management. As excitement around AI & machine learning grows, our team of experts are actively researching how this technology can be applied to overcome the supply chain challenges business face today! In this infographic, we explore how machine learning is being applied to specific inventory management functions!
Read more
---
Slimstock's Guide to ABC/XYZ Analysis
You've probably heard about ABC/XYZ analysis already, but do you know the first steps toward implementing it for your inventory? If not, don't worry – Slimstock is here to help with a beginner's guide to ABC / XYZ analysis.
Read more
Company info
Slimstock
Zutphenseweg 29 G1
7418 AH, Deventer
The Netherlands
+31570638400
Software lines
Sales & Operations Planning
Forecasting, Demand & Inventory Planning
Production Planning & Scheduling
Supply Chain Network Design
Order Management System