The Oracle Cloud offers a complete suite of integrated applications for Sales, Service, Marketing, Human Resources, Finance, Supply Chain and Manufacturing, plus Highly-Automated and Secure Generation 2 Infrastructure featuring the Oracle Autonomous Database.
Solutions
Oracle Enterprise Resource Planning (ERP)
Move to the cloud faster, more easily, and with less risk than with other ERP providers. Industry analysts and more than 7,000 customers consistently rate Oracle as the industry leader and an experienced and committed partner.
Oracle Supply Chain Management (SCM) and Manufacturing
When things change fast, you can be prepared with systems that improve resilience and help you plan for success beyond your next move. Oracle Fusion Cloud SCM connects your supply network with an integrated suite of cloud business applications designed and built to outpace change.
Oracle Supply Chain Planning
Get better results faster by planning your supply chain end-to-end in the Cloud. Effortlessly combine demand insights, supply constraints, and stakeholder input, and apply built-in machine learning to improve profitability while accelerating customer service.
Demand Management: Sense, predict, and shape demand for better outcomes
Next-generation demand management incorporating replenishment planning, segmentation capabilities, new product introduction, and machine learning for planners.
Sales & Operations Planning
Align the enterprise with continuous planningAlign business plans and operations across your sales, marketing, finance, and supply chain organizations. Build agility into your operations to orchestrate change across your organization and balance demand and supply for the best possible outcomes.
Integrated Business Planning & Execution
Connect your planning, execution, finance, and operationsTransform plans into execution and monitor activity to detect unexpected events using IoT, AI and prescriptive analytics. Simulate and evaluate alternative response to maintain or improve business targets.
Outpace change through agile logistics
Maximize perfect order fulfillment and minimize logistics costs while adapting to business disruptions and changes in your supply chain.

Transportation Management
Perform accurate what-if scenario modeling to determine the best option using real-world operational data. Define different scenarios, analyze the time and cost impact of the proposed changes, and easily deploy the most efficient option. Balance rapid delivery with cost. Determine the best way to fulfill transportation needs, from simple point-to-point to complex multimodal, multileg, and cross-dock operations to determine the best routing options.

Warehouse Management
Enable your customers to buy, fulfill, and return anywhere. Achieve complete inventory visibility across distribution centers to reduce stock outs, lower costs, optimize working capital, and provide excellent customer service. Manage yard locations with complete visibility into arrival and departure times, trailer location, contents, and dock scheduling to improve efficiency, reduce delays, and ensure customer satisfaction. Set material handling goal times for warehousing tasks, compare goals to actuals, and track workforce operations to improve operational efficiency and reduce cycle times. Increase scalability and integrate with warehouse automation to support demand spikes and high-volume order fulfillment to improve throughput, order processing times, and faster shipments.
Oracle Intelligent Track and Trace
Gain multi-tier visibility into supply chain networks, track and trace things of value for faster results, detect and resolve issues, and establish trust between trade partners.
Record transactions from multiple sources to provide track and trace reporting in a purpose-built application with built-in connections to Oracle supply chain products and easy integration to third-party applications.
Record non disputable transactions from respective partners. Display tracking history with drill-downs of business documents securely committed to a distributed ledger. Business rules can be added to automate with smart contracts.
Connect with IoT Intelligent Applications and apply industry expertise from vast network of Oracle supply chain customers. Built-in simulators provide a view of the value realized before systems are implemented. Simulators are also used to help define business networks and their associated transactions. Visibility into business partners is facilitated by a founder who defines the business transaction flows. An item can be tracked, traced, and monitored, down to its serial number.

Cohu
To standardize processes and systems across its acquired businesses, semiconductor equipment maker Cohu moved to Oracle finance, supply chain, and sales applications. Read more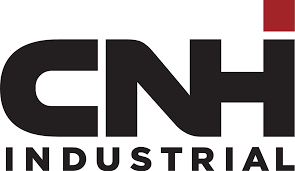 CNH Industrial
CNH Industrial is a global leader in agricultural and earth-moving machinery, trucks, and commercial vehicles sold under the brand name IVECO. They worked with Oracle to cut transportation and logistics overhead and speed up control and dispatch processes. Read more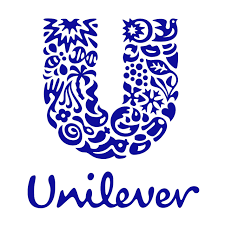 Unilever
Unilever cuts CO2 emissions in North America, drives sustainability, and lowers transport costs with help from Oracle's transportation management solution. Read more

Juniper Networks
Juniper Networks has reduced inventory costs 15% while raising its customer service level by about 20%, by moving to Oracle Integrated Business Planning, IBP. Read more
Publications
New Oracle Cloud SCM Capabilities Help Organizations Address Today's Biggest Supply Chain Challenges
To help organizations build resilient and agile supply chains that drive innovation and growth, Oracle today announced the latest updates to Oracle Fusion Cloud Supply Chain & Manufacturing (Oracle Cloud SCM). The updates help customers increase collaboration across supply networks, proactively manage supply chain assets, and implement long-term supply chain planning...
Read more
---
Oracle Named a Leader in Gartner Magic Quadrant for Transportation Management Systems for the 13th Time
Gartner has just released its 2020 Magic Quadrant for Transportation Management Systems1 report, and we are honored to be positioned as a Leader once again. This is the 13th time we have been named a Leader in transportation management systems (TMS), and of 13 companies evaluated...
Read more
---
New Oracle Supply Chain Management (SCM) Cloud logistics updates help improve responsiveness, optimize shipments and asset utilization, and improve productivity
To help organizations design and operate efficient and agile supply chains, Oracle today announced a series of logistics management updates to Oracle Supply Chain Management (SCM) Cloud. The updates include a new logistics network modeling product and enhanced transportation management and global trade management capabilities...
Read more
---
Use of Blockchain Helps Speed Global Shipping Transactions
While ocean shipping has been steadily growing in recent years, multiple pressures are impacting the predictability of the far-flung supply chains and pressuring industry profits. Key to navigating these challenges for shippers, ocean carriers, terminal operators, and other parties involved with shipping ocean freight is better visibility and real-time access to information...
Read more
---
Oracle Brings Finance and Supply Chain Teams Together with an End-to-End Planning Offering
Sales and operations planning—or integrated business planning—are well-documented processes and relevant to all organizations. However, most organizations still manage these processes on a spreadsheet or in siloed systems that are expensive and/or obsolete...
Read more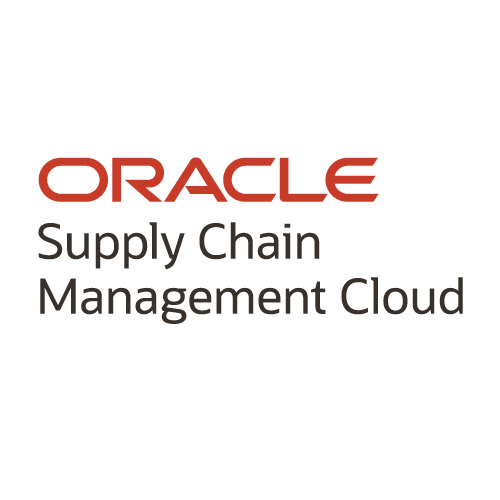 Company info
Hertogswetering 163-167
3543 AS Utrecht
The Netherlands
+31306699292
Software lines
Forecasting, Demand & Inventory Planning
E-Procurement
Enterprise Resource Planning (ERP)
Warehouse Management System (WMS)
Transport Planning System
Sales & Operations Planning (S&OP)