One Network is the leader in intelligent control towers for autonomous supply chain management. From inbound supply to outbound order fulfillment and logistics, this multi-tier, multiparty digital platform helps optimize and automate planning and execution across the entire supply network and every trading partner. Powered by NEO, One Network's machine learning and intelligent agent technology, real time predictive and prescriptive analytics enable industry-leading performance for the highest services levels and product quality at the lowest possible cost. It's the industry's only solution with a fully integrated data model from the consumer to suppliers and all logistics partners, providing a network-wide, real-time single version of the truth. Leading global organizations have joined One Network, transforming industries like Retail, Food Service, Consumer Goods, Automotive, Healthcare, Public Sector, Telecom, Defense, and Logistics. Headquartered in Dallas, One Network has offices across the Americas, Europe, and APAC.
For more information, please visit www.onenetwork.com.
The Five Solutions
1. Intelligent Control Towers for E2E Supply Chain and Logistics

One Network's Control Tower on the NEO Platform connects all trading partners and provides end-to-end visibility and control over orders, shipments, and inventory. It optimizes, automates, and tracks execution of the entire inbound and outbound logistics lifecycle from order to delivery for a global, multi-modal, multi-leg network with thousands of transportation providers.
Beyond visibility. What good is seeing a problem if you can't resolve it, and do so in an optimal way? One Network provides AI and advanced algorithms to anticipate potential problems (predictive analytics) and provide resolutions (prescriptive analytics) in an automated, optimized fashion at regional and global scale. Some people call these "anticipate, sense, and respond" capabilities, and companies will need them as they face the "next normal" in 2021 and beyond.
Companies facing challenges such as (below) will find significant value in a Control Tower approach.
Disjointed Silo'd Systems replicating data

Limited Visibility into key parts of the Supply Chain

Gaps in functionality growing as the complexity grows

Inability to react in real time to changes in demand or supply

A growing number of unconnected systems
The Intelligent Logistics Control Tower allows customers to drive superior service and cost for both domestic, intra-company, and international moves and supports all transport modes: truckload, less than truckload (LTL), intermodal (e.g. ship, truck, and rail), air, parcel, and ocean
Intelligent Logistics & TMS capabilities:
Multi-modal execution with distinct 3PL/LSP assignments per leg, with LLP control

Integrated process flows between cross border and in-country operations

Milestone settings and management based on expected arrival/departure times

Tracking of Customs Submitted, Customs Hold and Clearance events

Chain-of-Custody with serialization

Global trade compliance

Supply and finish goods condition tracking (e.g. temperature, expiration)

Container booking and tracking

Telematics Integration
Global Logistics
Multi stop cross lane consolidation along with aggregation

Single pick multi-drop, multi-pick single drop, pooling algorithms

Equipment capacity and compatibility constraints

Incompatibility rules by commodity codes

Location to equipment constraints by routing guide

Rich set of planning policies at organization and site level

Advanced optimization – backhaul, private fleet, continuous moves
---
2. Transport Planning and Execution (TMS)

The NEO Platform is specifically designed to support multiparty and multi-tier collaborative workflows and transactions that are typical in transportation planning and execution.
The transportation planning engine provides continuous and incremental planning capabilities, which adjust plans to actual conditions as they change. The platform selects the optimal carrier and mode, and can create, consolidate, and aggregate shipments, identify continuous move opportunities, optimize the dispatch schedules, and even consider how to best utilize a private fleet.
Sites need only be modeled and maintained once for all members of the network. This allows for rapid implementation and easy maintenance. The NEO Platform is the only solution where planning is married to optimized execution of orders, with intelligent NEO agents automatically executing the required transactions.
Continuous and incremental planning means plans are automatically updated in real time for you and all your trading partners

Create, consolidate, and aggregate shipments

Identify continuous move opportunities

Private fleet optimization
For transportation execution, the tendering flow includes collaboration through carrier portals, EDI, and email, and can be configured to respect your specific business rules for carrier selection. To provide real time feedback to the logistics planner, the Real Time Value Network can capture, save, and display an allowance amount (or any other benchmark amount).
System continuously plans and automatically executes required transactions, saving human intelligence for the exceptions

Powerful rating engine supports a multitude of rating and tariff option

Real time end-to-end visibility
One Network executes the required multi-tier and multiparty transactions in:
Carrier rating and tendering

Supplier allowances

Routing guide

Lane bidding/award

Carrier/partner portal

Taxes and accessorial rates

Demurrage and detention costs

Private Fleet Management
---
3. Supplier Collaboration
Multi-Tier Supplier Collaboration: Collaborate with all suppliers on orders, plans, and order forecasts – and resolve issues quickly. Gain visibility into short- and long-term supplier capacity by automatically propagating actual scheduled demand through the supply chain and matching it to supplier commitments – either as unit volume or as line capacity. Manufacturers can secure supplier commitment as demand levels fluctuate, to maintain stable production. As you introduce new products or features, the system supports network-based capacity planning and impact analysis to help prepare for a broad range of what-if scenarios.
Vendor Managed Inventory (VMI) Services: A true consumption-based replenishment in an environment where all trading partners can easily connect and coordinate. It provides real-time visibility of inventory and inbounds (including inventory in-transit) and automatically generates alerts when inventory violations occur against replenishment policies to ensure that the specified levels of product availability are achieved.
Contract Manufacturing Capabilities: CMs have real time visibility into site capacity and material-constrained translation of customer or consumer demand (forecast and orders) for each site. They have visibility to upstream component inbound supply with accurate ETAs to each factory. Brand owners have visibility into production status, capacities, schedules, Tier 2 component inventory, Tier 3 materials, projected inventory, and inbound supply.
Accurate Supplier Performance: Measure supplier performance by requested arrival dates or required shipment dates, Creates the discrete order (releases) to instruct the supplier of the exact dates to ship and arrive. All parties see the ship and request dates, and the performance can be accurately measured and tracked.
Maximizing On-Time In-Full (OTIF) Performance: With major retailers setting aggressive on-time, in-full delivery targets (up to 98%) and stiff penalties as high as 3% of the Cost of Goods Sold, suppliers need to take a dramatically different approach. New strategies and technologies are required to meet these targets consistently, ensure high service levels, minimize chargebacks, and maximize competitiveness in a new retail landscape. One Network provides the tools to enable suppliers and retailers to track, measure, report, defend, and maximize their OTIF performance.
---
4. eProcurement with Inbound Supply Planning
Complete Inbound Supply Planning and Procure-to-Pay Services: These integrate purchasing, logistics, and financial operations into a single environment, with planning, collaboration, requisition, sourcing, order management, logistics tracking, invoice management, and data feeds to payables systems.
Even the best laid plans go awry, so the NEO Platform can automatically reallocate your inbound materials. You can dynamically plan and execute "milk runs"—where consumed materials or parts are replenished on a regular basis— according to real-time data. NEO intelligent agents then reduce the risk of shortages by autonomously matching demand and supply around the clock. As demand across each facility changes, agents automatically reallocate materials in transit accordingly.
Procure to Pay with Blanket Orders
Create PO Releases, Deployment orders or shipments against Blanket Order

Contract netting capability with alerts on consumption

Consumption KPIs

Order Scheduler to define shipping schedule

Auto create ASNs

Auto Invoicing

Add forecast(s) to existing order

Ability to switch transportation mode

View utilization by trans-mode when forecasts are added

Keeps track of consumptions

Alerts on expiry as well as usage

Predefine the shipping schedule

Auto create ASNs based on this schedule

Direct Invoicing against Blanket Order with configurable Invoicing policies including Auto invoicing

Support for Order with Service Line Items

Ability to auto invoice Service Lines along with tax and discount
---
5. Global Demand-Supply Matching (GDSM)
One Network's Global Demand-Supply Matching Solution is unique in the marketplace. It uses key decision points along the supply chain as opportunities for optimizing supply flow to meet last minute supply, demand and order conditions, even dynamically reallocating supply in containers on the water to maximize service levels at the lowest possible cost.
GDSM drives value across multiple dimensions:
Improves Sell Through – improves ability to capture unplanned demand

Improves quality of promise dates and subsequently OTIF

Improves customer SLAs – provides accurate promise dates and probability of attainment

Reduces transportation costs (expedites, reduces deployment moves, …)

Inventory Performance – Reduces lead times and impact of variability enabling inventory reductions
Global Demand Supply Matching Capabilities
Executive Level Visualization of Demand Supply Alignment and Macro Problem Identification

Optimizes / balances inventory - enables the movement of supply to the best possible regions and sites to meet shifting demand

Recommends supply flow adjustments to match shifting demand

Balances site demand with site capacity

Identifies free, unallocated or surplus inventory

Detects aggregate supply and demand mismatches

Drives supply allocation when supply shortages cannot be avoided

Optimizes Total Landed Cost plus additional objectives

Component purity, minimum logistics move, JIT, and others

Incorporates logistics constraints: Hard Merge, Merge In Transit, and other constraints

Sources globally and models alternative parts

Consumes Available-to-Promise

Issues production order request or material requisition request, based on inventory policy

Generates coordinated shipping schedule to destination from all shipment legs

Allocates supply and promises orders to end customers

Albertsons Safeway
"One Network has successfully allowed Safeway to streamline and centralized our transportation and appointment scheduling functions. We have benefited by reducing labor costs, improving our supply chain predictability and visibility, and reducing overall transportation costs."
Read: Alberton's Retail Case Study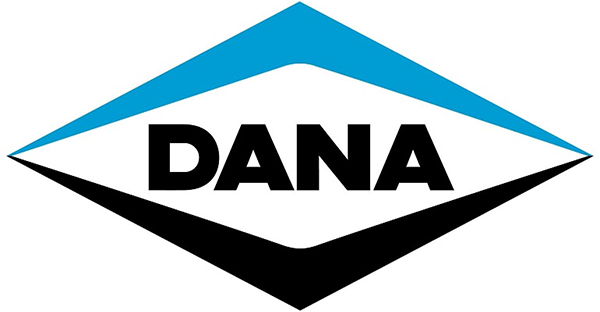 Dana Corporation
"We chose One Network's cloud platform because it could rapidly scale across our business and trading partners and synchronize multiple technology systems and processes, while helping us identify and execute on cost-saving opportunities."
Read: Dana Corporation Automotive Case Study

Bloomin' Brands
Learn how Bloomin' Brands Inc, a leading restaurant group whose brands include Bonefish Grill, Carrabba's Italian Grill, Fleming's Prime Steakhouse & Wine Bar and Outback Steakhouse digitized their supply chain with an end-to-end business network approach. Juan Guerrero, BBI's Chief Global Supply Chain Officer shares the strategies and solutions that they've used to solve some of the biggest problems in the restaurant and food industry – and share business results.
Watch: Bloomin' Brands and the Digital Transformation of Retail Restaurants

Pepsico Latin America
PepsiCo's Raphael Cyjon explains their success with One Network's Control Tower platform across the Latin America region as they pursue their mission to "create a smile in every sip and every bite." He explains PepsiCo's vision, status, plans and business benefits of One Network's Control Tower. You'll learn how this is helping PepsiCo increase supply chain visibility and accountability, reduce transportation costs, improve compliance, and boost truck utilization, all while increasing capacity and service levels with control tower technology.
Watch: Pepsico's One Network Control Tower (Webinar)

Lovesac
Tom Lee, Chief Supply Chain Officer of Lovesac and Joe Bellini, COO of One Network Enterprises, explain how to manage multiple channels on a single platform, with integrated logistics management from first mile to last. Joe explains the technology that powers world-class consumer direct supply chains, and Tom explains the strategies behind Lovesac's continued revenue growth and delivery performance – despite the pandemic. You'll walk away knowing how you can master your full supply chain, from raw materials to doorstep delivery.
Watch: Lovesac and the Consumer-Direct Supply Chain (Webinar)
Publications
Intelligent Control Towers: Optimize Your Supply Chain with AI & Advanced Analytics
Supply Chain Control Towers are essential in helping businesses successfully make the transition from siloed legacy systems to a collaborative, resilient, real-time digital business network. From visibility and alerting to prescriptive decision making to full AI-based automation, control towers can optimize more widely, precisely, and efficiently than any other technology. This report explains the success factors for an effective control tower strategy and includes a checklist of essential capabilities to look for in a control tower.
Read more
---
Capgemini Report: Digitized Control Towers – The Next Normal is Here
Learn how business networks and control towers increase supply chain visibility, agility, and resilience even in volatile market conditions. This report from Capgemini and One Network Enterprises discusses how business network technology increases your adaptability and resilience, even in the face of disruptions to supply and demand. Learn how to respond to rapid market shifts with an omnichannel approach that includes the vital capabilities needed in today's supply chains.
Read more
---
Webinar: Build Resilience, Continuity and Operational Readiness in Your Supply Network
Demand/supply disruptions will remain part of this "next normal," and in this webinar One Network's COO Joe Bellini explains three strategies executives need to embrace to remain prepared, along with their tech enablers. Do you want to deliver the highest customer service levels at the least landed cost? Joe explains how multi-party collaboration, planning, and transaction execution in real time across a network will bring you into Industry 4.0 and set you up to compete and win in the "next normal."
Read more
---
Nucleus Research Control Tower Value Matrix 2020
One Network Enterprises is a Leader in this authoritative analyst report on supply chain control towers that describes key capabilities, including end-to-end supply chain visibility, unified planning, execution, and autonomous execution.
"One Networks' approach enables business partners to improve performance in supply chain planning and execution. Forecasts and plans can automatically adjust to match supply with demand, while balancing capacity constraints, costs, and service levels. In the event of a disruption, AI enhancements provide users with prescriptive actions and can make adjustments to execution processes automatically." – Andrew MacMillen
Read more
---
Nucleus Research Supply Chain Planning Technology Value Matrix 2021
One Network Enterprises is a Leader in Nucleus Research's Supply Chain Planning Technology Value Matrix for 2021, and see how 21 vendors and their supply chain planning solutions stack up. One Network is recognized for enabling network-wide visibility and collaboration, which are critical to planning and execution. Analyst Andrew MacMillen notes, "Nucleus expects that ONE's sustained focus on delivering a multitiered partner network with enhanced analytics and data management capabilities will drive long-term value for customers in 2021 and beyond."
Read more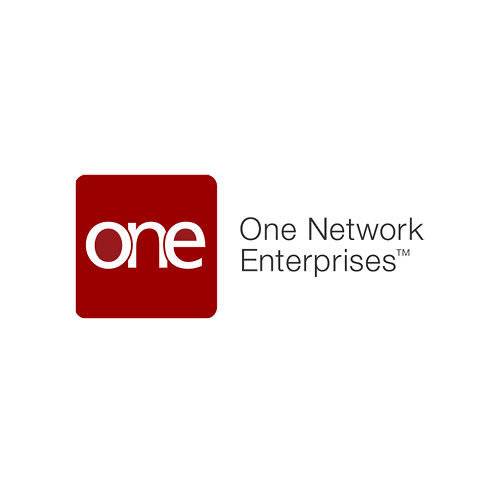 Company info
4055 Valley View Ln #1000
Dallas, TX 75244
United States
Software lines
Real-time Transport Visibility
Sustainability Reporting
Transport Management System
Order Management System