In the rapidly expanding global economy multinational companies can reduce costs in the field of customs and trade compliance management as well as to accelerate the movement of goods to achieve long-term competitive advantages. To increase efficiency, ensure transparency, and minimize compliance risk, the appropriate IT solutions must be integrated with global customs and trade compliance processes. MIC is a worldwide leading provider of global customs and trade compliance software solutions. More than 800 customers, in 55+ countries, on six continents, use MIC customs and trade compliance software. We specialize in the automation of global customs and trade compliance processes highly integrated into the company's ERP and supply chain systems. One system, one customs & trade compliance database, one web-based Graphical User Interface (GUI), one 24/7 maintenance and support service worldwide delivered as SaaS (Cloud) solution.
Solutions
MIC Central Classification System (CCS)
Determining the correct customs tariff and export control classification for a product is essential in global trade. Without this it's not possible to achieve the correct customs duty calculation or preferential treatment determination. MIC's Central Classification System (CCS) provides an increased degree of automation for assignment of customs tariff and export control classification to products using rule-based and intelligent algorithms (Artificial Intelligence & Machine Learning). Up-to-date national customs tariffs and export control commodity lists ensure product classifications are validated against accurate national information.
MIC Customs Filing Solution - MIC-CUST®
MIC-CUST® offers a single customs and trade compliance filing solution for 55+ countries. This gives you not only the opportunity for automatic electronic import & export clearance processes, including special customs regimes and inventory management, but you can also generate the import customs declaration in one country from export data of another country. This system also allows for electronic transfer of data to third parties with configurable return interfaces for customs declarations made by them to ensure transparency and proactive broker management. MIC-CUST® will save time and money.
MIC Origin Calculation System - OCS
MIC's Origin Calculation System provides the tools to automate preferential and non-preferential origin calculation for 250+ Free Trade Agreements as well as the management of the supplier solicitation process via an innovative web portal. Changes in the originating status of the goods are reliably detected, affected goods are recalculated and thus compliance is ensured. OCS simulates the impact of sourcing decisions and location decisions for production sites and therefore helps to ensure that you enjoy the benefits offered by FTAs to keep and even improve your competitive position.
MIC Export Control Management - ECM
MIC's Export Control Management (ECM) allows central management of all company transactions under export control law and detailed checks of the business transactions with respect to the relevant regulations. Clear status information and comprehensive check reports for each transaction ensure a consistent audit trail. This includes screening of the persons and organizations involved in a given transaction against different sanctions lists, checking of goods in consideration of dispatch and destination country, license management, documentation of end use and end users resp. dual-use reviews.
MIC INTRA - Intrastat Reporting
MIC INTRA is the only available software package which offers an efficient and economical solution for Intrastat declarations in all EU member states. In addition MIC INTRA supports the automatic conversion of Intrastat dispatches of the country of dispatch into country-specific declaration formats for Intrastat arrivals of the recipient country and thus the reduction of system interfaces as well as the minimization of manual interference.
References
Our success is measured by our customer's satisfaction. A major factor in this success has been the long-term dedication, service and partnership with our clients. The following internationally operating companies are customers of MIC – some of them already for more than two decades:
Publications
MIC's Export Control Management Software is live at ZF
ZF Manual export control management is a story of the past - from now on, ZF Friedrichshafen AG manages export control processes with a substantial increased level of automation.
Read more
---
Why Zalando chose MIC
Zalando: The fashion e-commerce giant with growing needs for a global customs and trade compliance software platform
Read more
---
Together with MIC, Hilti Group successfully introduces a uniform and transparent solution for origin of goods & preferences incl. customs tariff classification
Read more
---
SADI S.p.A. (Part of FCA Group) starts to unify and automate its customs processes among its various country organizations with a standardized customs software solution
Read more
---
Efficient Port Communication with MIC PCSI: Interface to harbor management IT-systems in Belgium and the Netherlands
Read more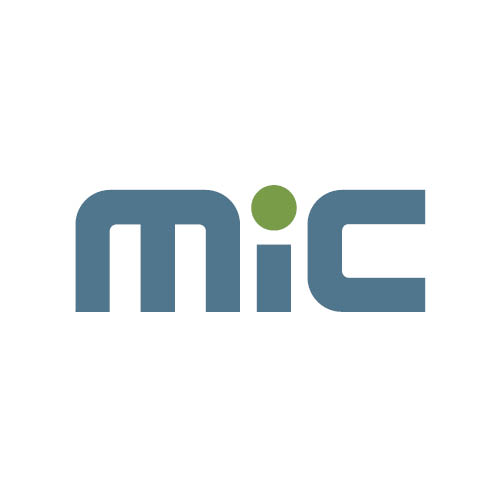 Company info
MIC
Hafenstraße 24
4020 Linz
Austria
+43732778496
Software lines
Global Trade Management