Accelerating the digital supply chain from product concept to customer availability, Logility helps companies seize new opportunities, sense and respond to changing market dynamics and more profitably manage their complex global businesses. The Logility Digital Supply Chain Platform leverages an innovative blend of artificial intelligence (AI) and advanced analytics to automate planning, accelerate cycle times, increase precision, improve operating performance, break down business silos and deliver greater visibility. Logility's SaaS-based platform transforms sales and operations planning (S&OP) and integrated business planning (IBP) processes; demand, inventory and replenishment planning; global sourcing; quality and compliance management; product life cycle management; supply and inventory optimization; manufacturing planning and scheduling; retail merchandise planning, assortment and allocation.
Solutions
Logility Digital Platform
A Digital Supply Chain Platform for self-service supply chain planning and data discovery helping you accurately measure performance and plan for the resilient enterprise. This includes Advanced Analytics, Integrated Business Planning, Demand Optimization, Inventory Optimization, Sourcing Management, Supply Optimization, Quality & Compliance, Retail Optimization, Product Life Cycle Management, Supply Chain Data Management and Cloud Services.
Demand Optimization
More accurate forecasts drive more accurate downstream supply chain plans that boost profitability, satisfy customers and synchronize supply chain partners. With Logility Demand Optimization you will synchronize activities and gain time, accuracy and efficiency. Use demand sensing to add short-term precision to long-term planning efforts, reduce inventory costs, eliminate obsolete inventory and lower expediting costs.
Sales & Operations Planning
Sales and Operations Planning (S&OP) can allow better synchronization of data, create quicker response to supply chain disruptions, more accurate handling of demand signals and more. With a unified plan, S&OP can help face supply chain challenges including long material lead times, volatile component price fluctuations, safety regulations and quality mandates, complex manufacturing constraints, increasing customer expectations, and demand uncertainty complicated by seasonality, high promotional activity, product perishability, frequent new product introductions (NPIs) and new distribution channels.
Inventory Optimization
Logility Inventory Optimization uses the proven science of multi-echelon inventory optimization (MEIO) to balance cost and service, ensuring the right levels of the right type of stock at the right places at just the right time. You can free up millions in working capital that's trapped in excess inventory. Inventory Optimization enables companies to synchronize strategic goals with tactical inventory targets, automate the update of inventory policies, optimize the entire supply chain and across raw materials, work in process and finished goods, base inventory policies on proven algorithmic optimization and machine learning, and more.
Retail Optimization
Logility's Retail Optimization synchronizes sourcing from manufacturing to store merchandising. You can create plans that boost sales, increase margins and cut inventory costs. Convert high-level financial goals into chain and store-level plans for both financial and unit profiles to maximize sales potential while minimizing markdowns and out-of-stocks. Then close the gap between financial planning, store planning and the buyer to accurately identify the optimal merchandise mix.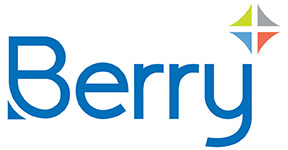 Berry Global
"Logility has helped us develop a consistent integrated business planning process so we can focus on growing without having to reinvent the wheel every time we have a new acquisition, business challenge, or new customer request."
Mike Reibsamen, Director Integrated Supply Chain

Citizen Watch America
"With Logility, we have gained great insights to evaluate potential disruptions to our business, offer unique assortments for retail partners and make better decisions on a continuous basis in our complex market."
Glenn Pascrell, Senior Vice President of Merchandise Planning and Market Analytics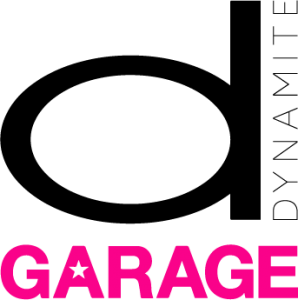 Groupe Dynamite
"Our implementation of Logility has enabled us to improve our sell through, reduce our markdowns and increase profitability as we position merchandise in the optimal location to delight our customers. We have become a more sophisticated organization and have automated nearly 80% of our store replenishments to meet our growing business needs."
Isabelle Rousseau, Allocation Director
Publications
Conquering the Explosion of Supply Chain Planning Data
Companies struggle to make sense of and derive value from the mountains of available data. Structured and unstructured data including social, IoT and syndicated sources are left untouched. This article discusses the opportunities from this explosion of data and its necessity for digital supply chain transformation.
Read more
---
How to Build a Brigade of Supply Chain Talent
The supply chain profession is quickly growing and continues to evolve as a dynamic field that demands top talent across a wide breadth of disciplines. This article explores the importance of supply chain talent and how attracting and keeping the best supply chain talent is now more important than ever.
Read more
---
Autonomous Supply Chain Planning, It's Not Science Fiction
Has your company developed their vision and a path to autonomous supply chain operations? This article explores the results of autonomous supply chain planning and how it can help to develop supply chain programs.
Read more
---
Supply Chain Transformation – The Need for Speed
Today, achieving speed in supply chain operations is no longer a dream, but a necessity. With supply chain practitioners acting in a world of complexity, increased data and "Time Compression," the need for speed in the supply chain continues to grow.
Read more
---
Retail Store Location Planning – Creating Balance, Driving Profit
The fundamental challenge in retail is one of balance. More specifically, balance the need to achieve fiscal objectives, execute effectively at the store level and satisfy customers. This article explores how to deliver the efficiency of top-down planning while respecting individual store differences.
Read more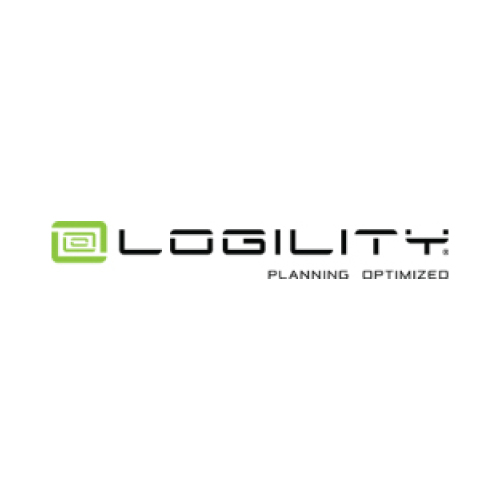 Company info
Fort Dunlop, Fort Parkway
Birmingham, B24 9FE
United Kingdom
Software lines
Forecasting, Demand & Inventory Planning
Sales & Operations Planning
Production Planning & Scheduling
Supply Chain Network Design
Supply Chain Risk Management