Consafe Logistics is the leading European supplier of warehouse management solutions. We deliver reliable, flexible and smart solutions to create competitive advantages for our customers worldwide.
With our extensive warehouse knowledge and through co-creation, we deliver sustainable solutions that fit every level of complexity and volume in the warehouse. Being technically curious and determined to create efficiency for our customers, we drive world-class software development to give you a competitive edge. We have been doing it since 1978.
The Consafe Logistics Group consists of 400 employees and support our global clients from our subsidiaries in Sweden, Norway, Denmark, Holland, Poland and the UK. HQ is located in Lund, Sweden.
Solutions
Astro WMS®
Today, Astro WMS® is one of the world's leading WMS solutions, with over 40 years in the making. With constant technical curiosity and in close cooperation with our customers we have developed a warehouse management system built to support your changing needs.All processes are based on a non-reserving logic, meaning the system prioritizes the most important order at any given moment. Performance management functionality makes sure you have control of your most critical transport, and you can take action to avoid delays. You also get smart functionality for pick route optimization, slotting, replenishment, multi order picking etc. to make picking and put away processes as efficient as possible.No matter whether your warehouse is mostly manual or automated Astro WMS® keeps stock levels and makes location selections for all goods, getting optimal control, visibility and flexibility in your entire operations. And giving you the freedom to choose automation equipment from any supplier.
All in all, Astro WMS® is designed for optimal flexibility and scalability. However your business grows and evolves, Astro WMS® will change with it.
Astro Warehouse Control System
For many of our customers, adding automation to their warehouse is a good way to lower costs and keep up with customer demands. But only installing automation equipment isn't enough. A highly automated warehouse also requires software systems that can handle complex decision-making logic. Such as Astro Warehouse Control System.
Astro WCS® manage mixed material flows of individual items, cases and pallets within goods handling automation, through functions like:
• Connection to automation equipment
• Routing in automated areas
• Orchestrating automated solutions
• Flow control
• User interaction
• Priority handling within automated areas
• System monitoring
Astro WCS® has a plug-in architecture that integrates with all modern goods handling automation equipment, and has predefined integrations for most. This gives you the freedom to choose goods handling automation from any vendor. And avoid being tied up with one vendor if you want to expand your goods handling automation with equipment from other suppliers.
Cost-efficient hardware solution
Getting the most cost-efficient hardware solution for your business goes way beyond comparing price lists. It's all about process knowledge, integration, and long-term thinking. Solution Approved hardware from Consafe Logistics allows you to minimize risk and time in finding the best hardware, setting it up and verify technical functionality. It is your guarantee that your hardware solution is tested and verified with Astro WMS® and:
• a specific version of hardware
• with a specific version of OS
• with optimized configuration
• sometimes with supporting software
• with a specific application client
• running towards a specific version of server software – on a specific server platform.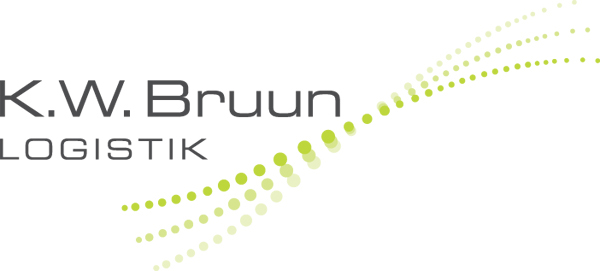 KW Bruun
Customers' service level expectations were rising rapidly, so this forced us to make even more use of the potential of Astro WMS.
- Roberth Karlsson, KW Bruun
Read more

Würth
Since installing Astro WMS we have a better control of our logistics flow and its key figures.
- Peter Lindström, Würth
Read more
Publications
Whitepaper – Empower your warehouse
In an increasingly competitive environment, providing the best customer experience is more important than ever before. Customer expectations have also changed, and as a result, businesses have to be more efficient, more transparent and more responsive. In this whitepaper we explain the impact that a great warehouse management system will have on you customers experience.
Read more
---
Whitepaper – Warehouse Management in focus
When a business has decided to optimise their warehouse management/operations, it gives rise to a number of complex questions. What do you want to achieve? What choices are available? When is the project considered successful? Identifying what you want to achieve and why is the key to success. This document is intended to visualise the challenges and thereby facilitate the decision-making process
Read more
---
Whitepaper – Creating an Excellent Delivery Experience with Warehouse Management
November 7, 2019–Anaplan, Inc. (NYSE:PLAN), a pioneer in Connected Planning, today announced it has been named to Deloitte's Technology Fast 500™, a ranking of the 500 fastest growing technology, media, telecommunications, life sciences and energy tech companies in North America now in its 25th year.
Read more
---
Whitepaper – Automation
We expect the market and demands from customers will continue to change and therefore it is important to design and build your automation solution with flexibility to be able to adapt for future demands that you are not aware of today. Download our whitepaper about warehouse automation and read more about how the right warehouse automation solution creates that competitive advantage for you.
Read more
Company info
Consafe Logistics
Stadionstraat 34
4815 NG Breda
The Netherlands
+31762071797
Software lines
Enterprise Resource Planning (ERP)
Warehouse Management System (WMS)
Manufacturing Execution System)