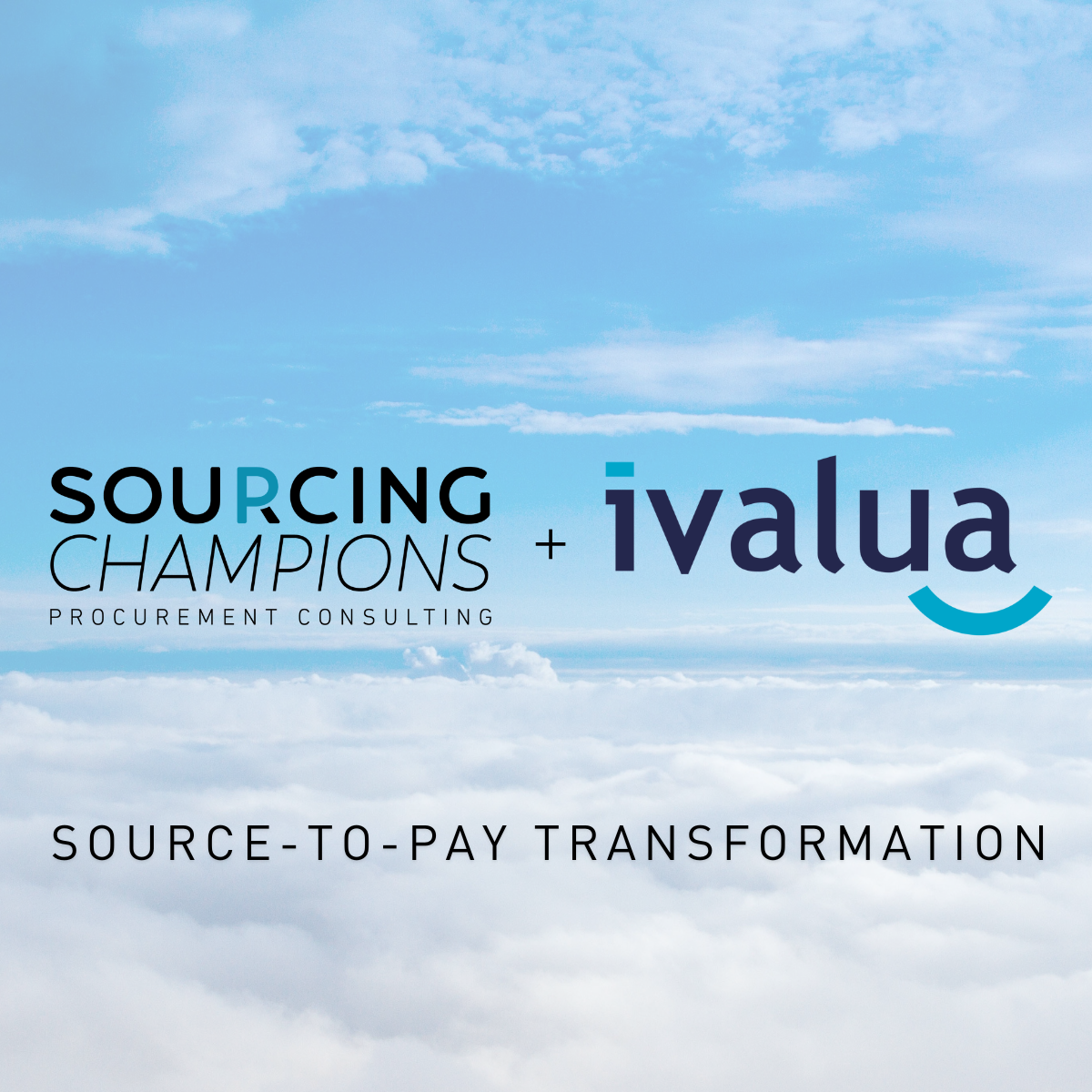 Paris, November 21, 2023.  Ivalua, a software provider for spend management, and Sourcing Champions, a specialized procurement consulting firm, have announced a partnership to enable organizations in the Netherlands to increase procurement effectiveness through procurement digitalization.
Headquartered in Amsterdam, Sourcing Champions is a boutique consulting firm dedicated to empowering procurement teams to deliver a competitive advantage. As a qualified partner of Ivalua's comprehensive S2P platform, Sourcing Champions will offer its end-to-end expertise in procurement strategy, sourcing and cost reduction, risk and sustainability, transformation and digitalisation.
In an increasingly globalized and competitive marketplace in need of more efficient, transparent, and data-driven procurement processes, the partnership goes beyond technology implementation. It will enable the critical alignment of procurement practices with overarching business strategies, empowering organizations to effectively address external and regional challenges, including fluctuating market dynamics, supply chain disruptions, and sustainability imperatives.
To ensure a tailored approach, Sourcing Champions assesses organizations' procurement maturity level and tailors its procurement evolution path accordingly. The adopted strategy enables procurement teams to unlock their potential through a strategic, modular transformation.
"At Sourcing Champions, we're thrilled to collaborate with Ivalua, a leading provider of a cutting-edge, source-to-pay solution, in our procurement transformation efforts. This collaboration is more than just technology; it's about delivering strategic insights and personalized solutions to our clients, helping them navigate real procurement transformation challenges with confidence and success", said Robert Waalder, Founder and Managing Director at Sourcing Champions.
"Ivalua is delighted to collaborate with Sourcing Champions to enable Dutch organizations' transformational journey through holistic procurement digitalization," said Gabriel Giret, VP, Alliances at Ivalua. "By combining Ivalua's unified S2P platform with Sourcing Champions' tailored strategies and expertise, we will equip our customers to foster agility, sustainability, and efficiency in their procurement processes."