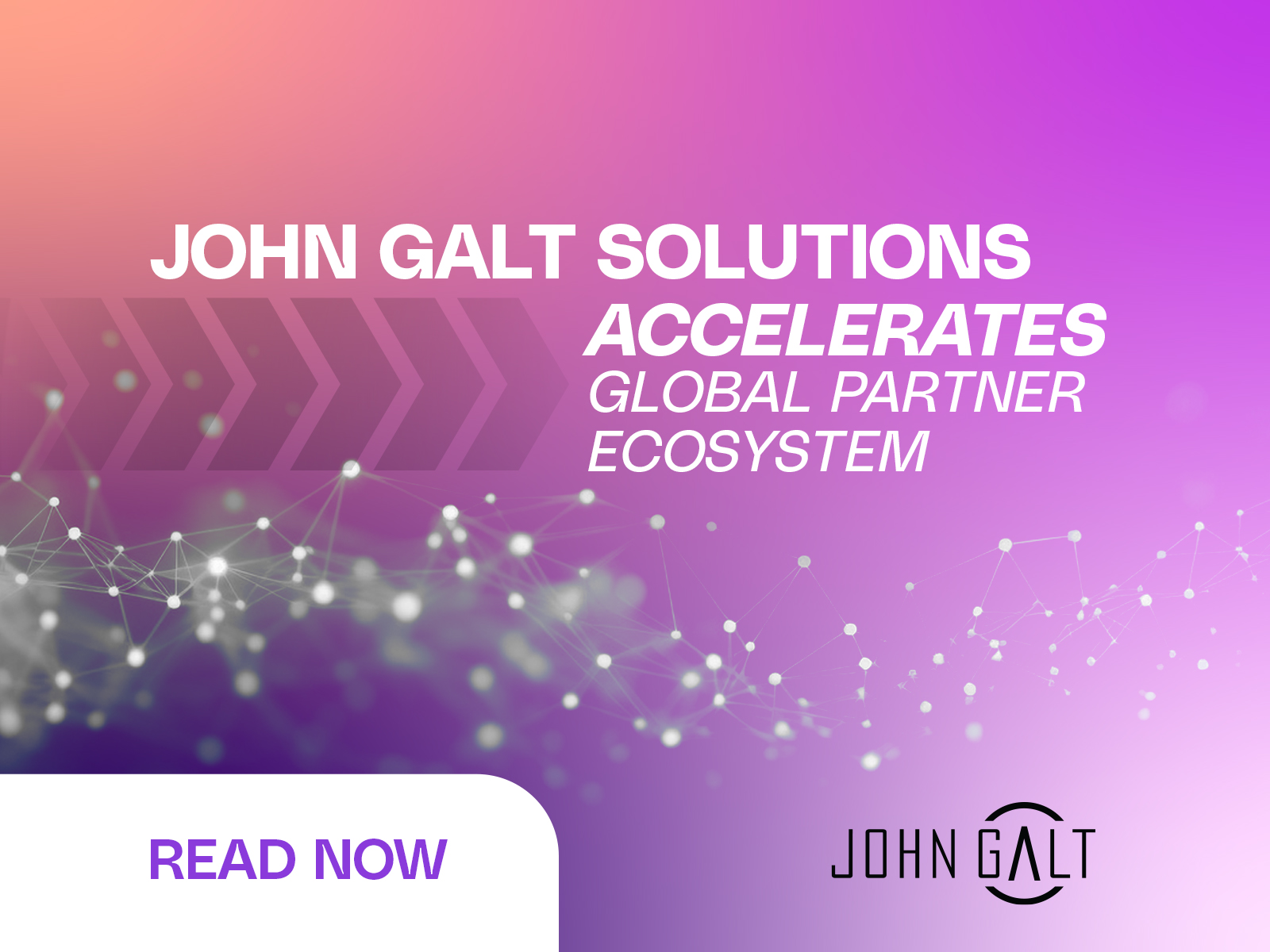 AUSTIN, TX – September 20, 2023 – John Galt Solutions, automating supply chain planning to empower business leaders to make better decisions faster, today announced significant momentum in the growth of its partner ecosystem as the need for the company's advanced supply chain planning solutions continues to expand. The growing global partner network includes more than two dozen organizations across a diverse range of companies including value added resellers, innovative technology solution extension partners, system integrators, and consulting firms.
Across industries and geographies, supply chains continue to face significant headwinds causing many supply chain teams to struggle just to keep up with the rapid pace of change while fulfilling mandates to increase service levels and drive down costs. Working closely with its partners, John Galt Solutions further expands the network of innovative and creative thinkers and solutions to solve the vast array of supply chain challenges leading companies face.
"By growing our extended partner ecosystem, John Galt Solutions is creating the preeminent network for supply chain leaders to drive their digital supply chain transformation powered by a carefully selected ecosystem of technology leaders and innovators," said Anne Omrod, Founder and CEO, John Galt Solutions. "Our customers can leverage a broad range of strategic and transformative services to quickly realize tangible benefits and gain maximum value from their Atlas Planning Platform investment."
John Galt Solutions understands the importance of strong partnerships in driving customer success. Its extended global partner network strengthens collaboration and provides customers with access to a diverse range of expertise and resources no matter where they are in the world. With this expansion, John Galt Solutions reinforces its commitment to customer satisfaction and delivering unparalleled supply chain planning solutions worldwide.
"Expanding our global partner ecosystem is a key strategic initiative for John Galt Solutions," said Jason Brewer, Global Head of Partnerships & Alliances at John Galt Solutions. "We have experienced tremendous success in 2023 growing our partner ecosystem to extend our reach and offer customers the specific capabilities and services that address their unique supply chain challenges. This global partner network expansion enables us to empower more businesses to accelerate innovation and transform their supply chains to drive growth and success."
To learn more about our partner program and how to join, please visit https://johngalt.com/partners.