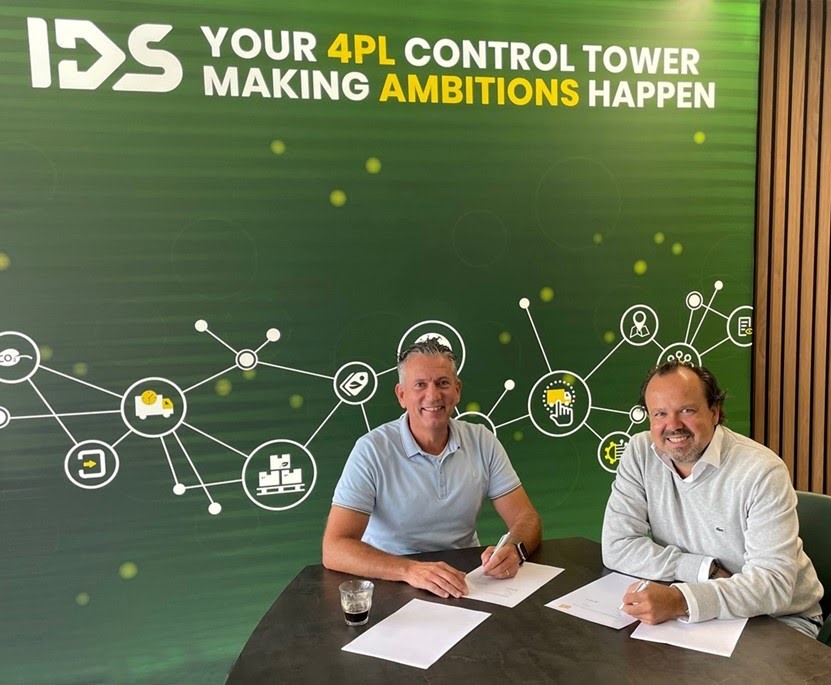 IDS, a company specialized in organizing and optimizing transport across Europe, has announced that it is integrating BigMile into its freight forwarding and control tower solutions. Thanks to this unique collaboration, customers of IDS will benefit from data, reporting and advice to help them reduce their transport-related carbon emissions.
Under the Corporate Sustainability Reporting Directive (CSRD), a number of businesses already have to report on their sustainability performance, and another group of organizations will be required to do so from 2025 onwards. Not only because of this directive, but also due to customer demands and to enhance their brand reputation, organizations are expected to increasingly want to support their growth ambitions with various sustainability initiatives.
From data-driven insights to action
Continuous improvement is in IDS's DNA. "Every day, we assist customers in making smart transport choices, such as to reduce empty miles by smartly consolidating shipments. We are committed to the goals of improving performance, lowering costs and, increasingly, also reducing carbon emissions," says Leon de Koning, Managing Director of IDS.
As a logistics control tower, IDS organizes and manages inbound and/or outbound transport for its customers. To this end, the company works with a large number of carriers – either with the customer's own existing carriers or with carriers selected from IDS's large network of country specialists. "We have been reporting on the calculated carbon emissions through dashboards for years and bringing them to the table during performance review meetings. We are now taking all this experience to the next phase," adds De Koning.
The integration of BigMile marks the start of that next phase for IDS. "This partnership ensures that we, as a non-asset and independent specialist in organizing and optimizing transport, can now really competitively incorporate transport into the various sustainability plans of our customers," he continues.
CO2Trackr helps businesses get started
For businesses, the journey begins with analysing the current situation. IDS has developed the CO2Trackr for this purpose. CO2Trackr provides insight into the current carbon footprint based on historical data, and then uses simulations to map out the route to potential savings. "BigMile's tooling is exactly what we were looking for: a digital solution that allows us to translate hard data and what-if scenarios at shipment level directly into insights and action," says De Koning.
Well prepared for the future
"Climate change is a global problem that requires cross-border supply chain solutions," comments Jan Pronk, Managing Director of BigMile. "That's why we're seeing more and more companies working together on sustainable initiatives that contribute to significant emissions reductions. BigMile and IDS are both facilitating this. Thanks to the integration with our Emission API, IDS can provide its customers with more accurate visibility into their own carbon footprints. IDS's transport specialists can then work with customers to find initiatives that reduce emissions based on the data and analytics from BigMile."
In addition, Pronk emphasizes that the software solution meets ISO standards, which is important in view of the upcoming carbon reporting legislation: "We expect ISO14083 to become the new, international standard for calculating and allocating carbon emissions. Businesses and institutions working with BigMile are well prepared for the future."