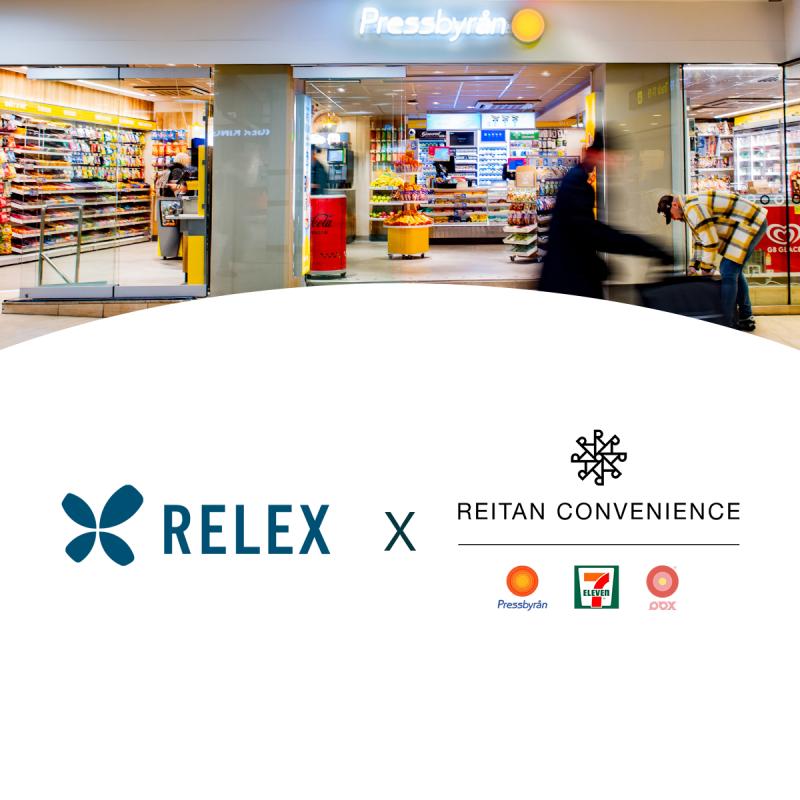 Reitan Convenience Sweden (RCS), a leading company within the convenience store industry in Sweden with over 400 stores, announced today the expansion of their partnership with unified supply chain and retail planning solution provider RELEX Solutions.
RCS is well-known for their Pressbyrån and 7-Eleven brands, which currently use RELEX to evaluate and optimize their promotional campaigns. The company has decided to expand their use of the RELEX promotion planning solution, establishing a single integrated tool to improve promotion forecasting, reduce manual tasks, and increase the profitability of promotions.
Previously, RCS relied on legacy systems and spreadsheets to manage their promotion planning. However, parts of the process were manual and time-consuming. After a thorough vendor selection process, the company chose RELEX because of their team's professionalism, industry knowledge and insights, and reputation for promotion planning optimization.
"We are excited to expand our partnership with RELEX Solutions and leverage their expertise in automating and optimizing the promotion planning process," says Marie Wedin, Commercial Director at Reitan Convenience Sweden. "The RELEX–powered promotion planning tool will help us improve sales and profitability while minimizing manual promotion planning work and eliminating costly errors."
"Promotion planning is a highly complex and multi-faceted task. Many retailers today are struggling to optimize their promotion campaigns as consumers are more price-conscious than ever," says Richard Daw, SVP Sales, Global at RELEX Solutions. "It's thrilling to continue our journey with Reitan Convenience Sweden and help them optimize and integrate their promotion planning process. We are confident that our solutions will drive significant improvements in their operations and contribute to their overall success."