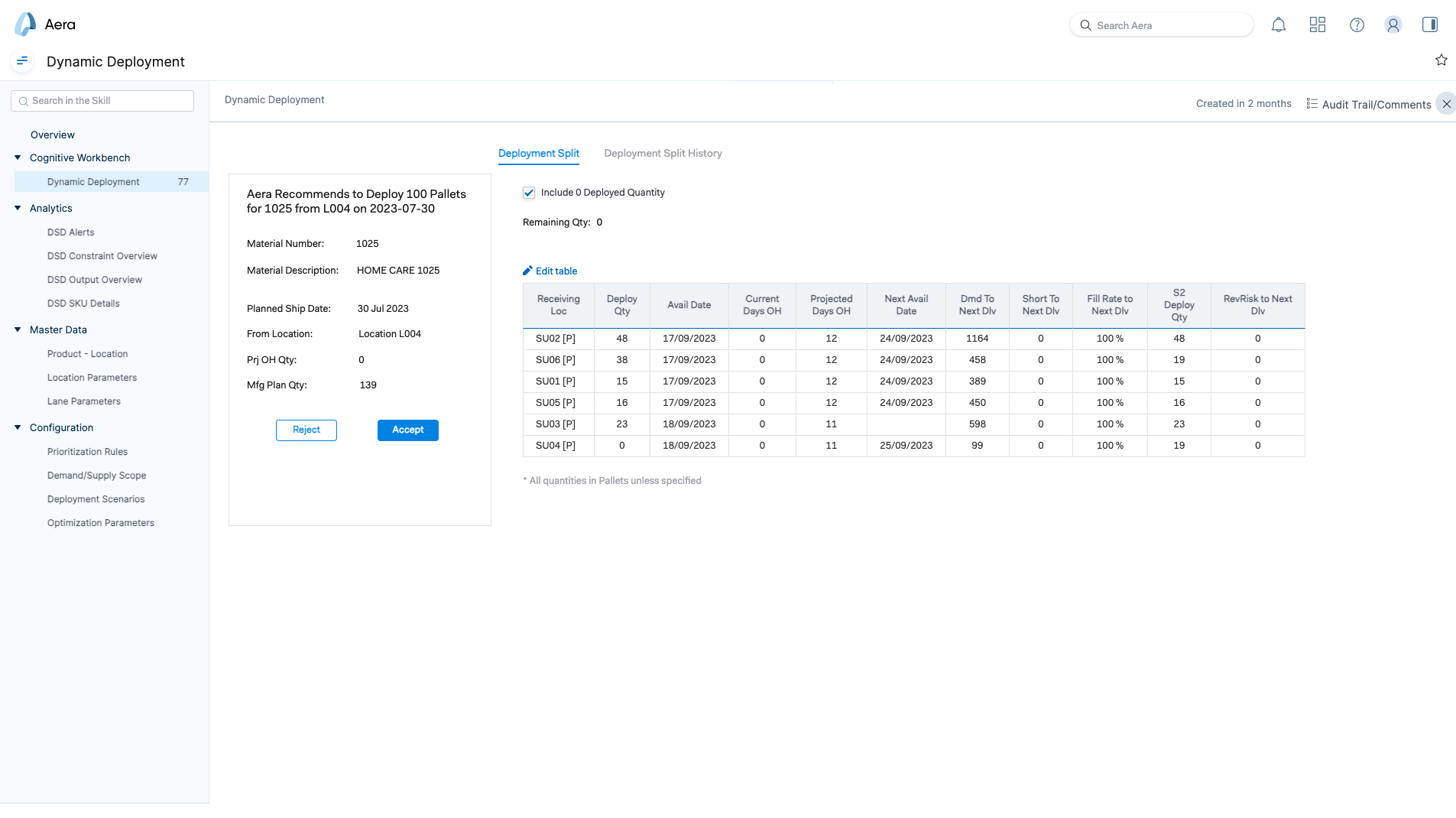 Mountain View, Calif. — June 6, 2023 — Aera Technology, the Decision Intelligence company, today announced that Colgate-Palmolive Company will partner with Aera to automate complex decision making for its fast-growing Hill's Pet Nutrition division with the goal of achieving new efficiencies and service levels.
Colgate-Palmolive will use the capabilities of Aera Decision Cloud™ to optimize product deployment decisions across its fulfillment network of Hill's Science Diet and Hill's Prescription Diet plants, and mixing and distribution centers.
Aera's Decision Intelligence technology, which is already live at three Hill's plants enables dynamic stock deployment decisions. These digital decisions consider, at a fine grained level, customer prioritization and forecasted demand and safety stock for optimal product allocation that maximizes fulfillment of demand and customer service.
"Further strengthening the service levels we provide to our customers is a top priority at Hill's and all of our businesses," said Bawana Radhakrishnan, Worldwide Director, Global Supply Chain Digital Transformation, Colgate-Palmolive. "Partnering with the Aera team, we are reinventing our decision-making processes to maximize value across our Hill's business, and we expect to expand our use of Decision Intelligence at Colgate-Palmolive."
Using Aera Decision Cloud and its Aera Skills™ — customized, digitized decisions that provide the ability to understand, recommend, act, and learn for a set of business problems — provides these capabilities:
●  Enabling a single source of truth across multiple sources for forecast, demand, and safety stock data to support, digitize, and automate decision making
●  Predicting best decisions for product allocation across its fulfillment network of plants and mixing and distribution centers to maximize value
●  Optimizing decisions for where best to ship products by differentiating and segmenting types of demand and prioritizing customer and safety stock demand
"The high level of engagement and collaboration across the Colgate-Palmolive and Aera teams has been exciting to see," said Fred Laluyaux, CEO, Aera Technology. "Through Colgate-Palmolive's fast learning journey and adoption of self-service capabilities, the company has already driven early, positive results. We look forward to enabling more amazing outcomes in the future."
Decision making capability for dynamic stock deployment
The image shows the decision making capability for dynamic stock deployment within the Aera Decision Cloud platform.
Colgate-Palmolive is working with Aera Technology to deploy an Aera Skill called Dynamic Stock Deployment.  The platform's Aera Skills™ deliver the ability to understand, recommend, act, and learn for a set of business problems. Aera Skills aggregate and harmonize data in real time, and apply AI and decision logic to make recommendations. They also orchestrate changes in an enterprise's existing systems to execute decisions autonomously, while continuously learning to improve future recommendations. Aera Skills can be quickly configured for unique decision-making requirements and changing conditions.
For Colgate-Palmolive, a Dynamic Stock Deployment Skill was built to improve and accelerate decisions for product allocation across the company's fulfillment centers. The Dynamic Stock Deployment Skill considers multiple multiple variables and factors — forecasted demand, safety stock, prioritization — adjusting continually in real-time to generate accurate recommendations to speed and scale decisions.