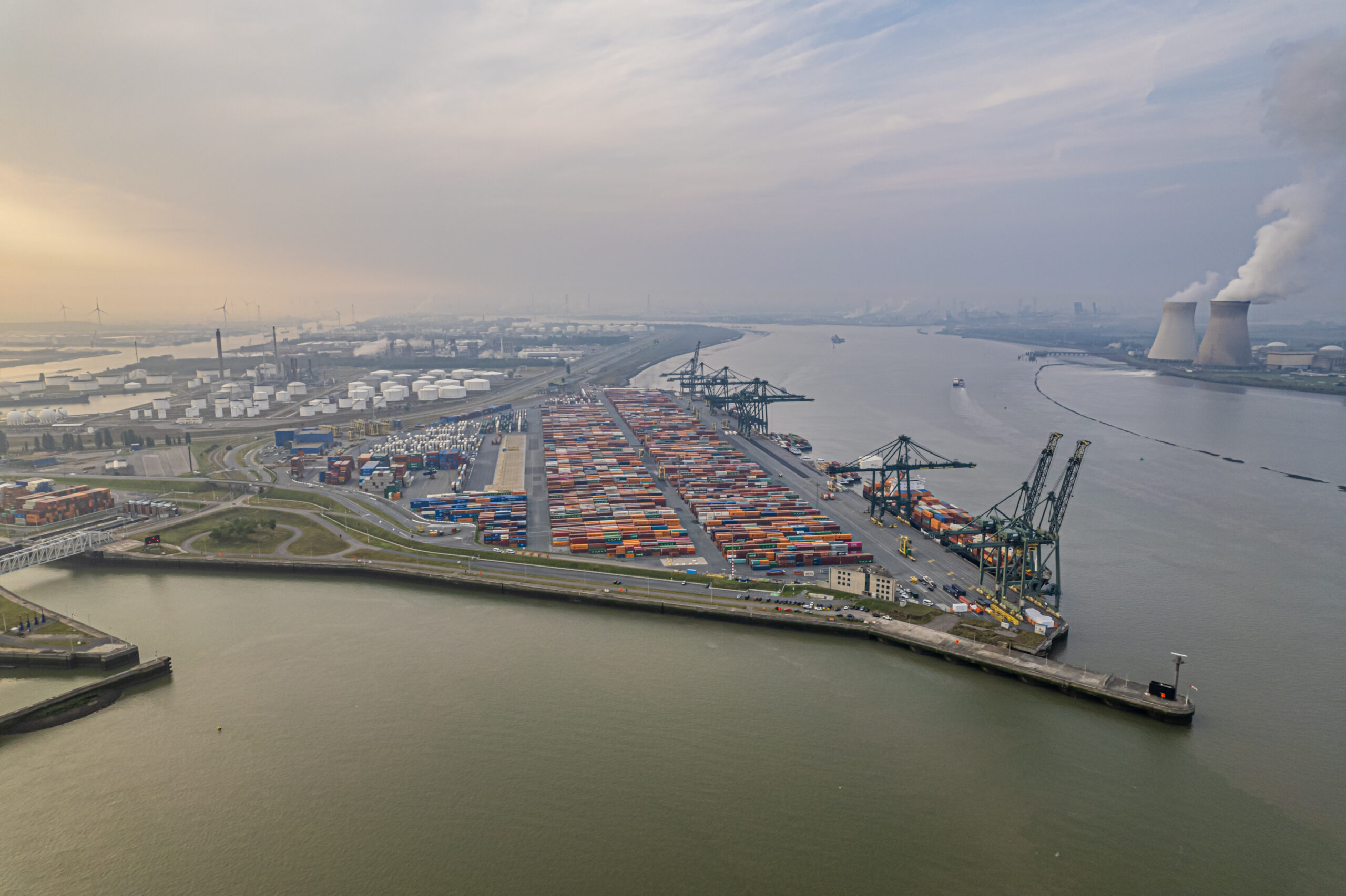 Aachen / Antwerp, April 24, 2023 – The German AI and optimization specialist INFORM announced today that it will deliver its market proven Integrated Terminal Scheduler (ITS) to PSA Belgium's Europa Terminal in order to optimize the move schedules for its quay cranes, straddle carriers, and automated stacking cranes (ASCs) during all transition phases of its upgrade. This state-of-the-art software, that will be fed by PSA Antwerp's in-house Terminal Operation System (TOS) will be launched in 2026.
In November 2022, PSA and the Port of Antwerp-Bruges' embarked on a grand upgrade of the Europa Terminal on the right bank of the river Scheldt. PSA has selected INFORM to help it optimize Europa Terminal's moves on the yard during this refurbishment, where each time one third of the terminal is out of service. This is necessary in order to keep the terminal operational during the transition works, but will make organizing the yard much more challenging due to the reduced space.
Alex Van Winckel Director Strategic Relations and Sales at INFORM's Terminal & Distribution Center Logistics Division commented, "As the terminal will remain operational during the transition, our solution must cater for hybrid operations to maintain a high level of services across the project."
INFORM's ITS solution has a proven track record. For over a decade, the software package refined a leading German port's optimization solution by developing its automated process. At Europa Terminal, INFORM will not only deliver its ITS, but it will also provide the control room user interface that will provide PSA Belgium operational transparency and management by exception.
Dr. Eva Savelsberg, Senior Vice President at INFORM's Terminal & Distribution Center Logistics Division commented, "At INFORM, we are optimization specialists. It's our core business, and we bring a wealth of experience from across the industry and from very similar projects we've been running successfully at other terminals. We are therefore confident that our ITS will be able to help optimize moves at Europa Terminal."
Savelsberg continues, "In addition, we're very excited about our innovative roadmap for our optimization solutions. We're constantly pushing the boundaries of what our algorithms can achieve as well as exploring new technologies like machine learning where we've seen great results for our customers."
INFORM is the market leader in AI and optimization software to facilitate improved decision making. Based in Aachen, Germany, the company has been in the optimization business for 50 years and serves a wide span of logistics industries including ports, maritime, and intermodal terminals with both add-on optimization modules as well as TOS solutions.