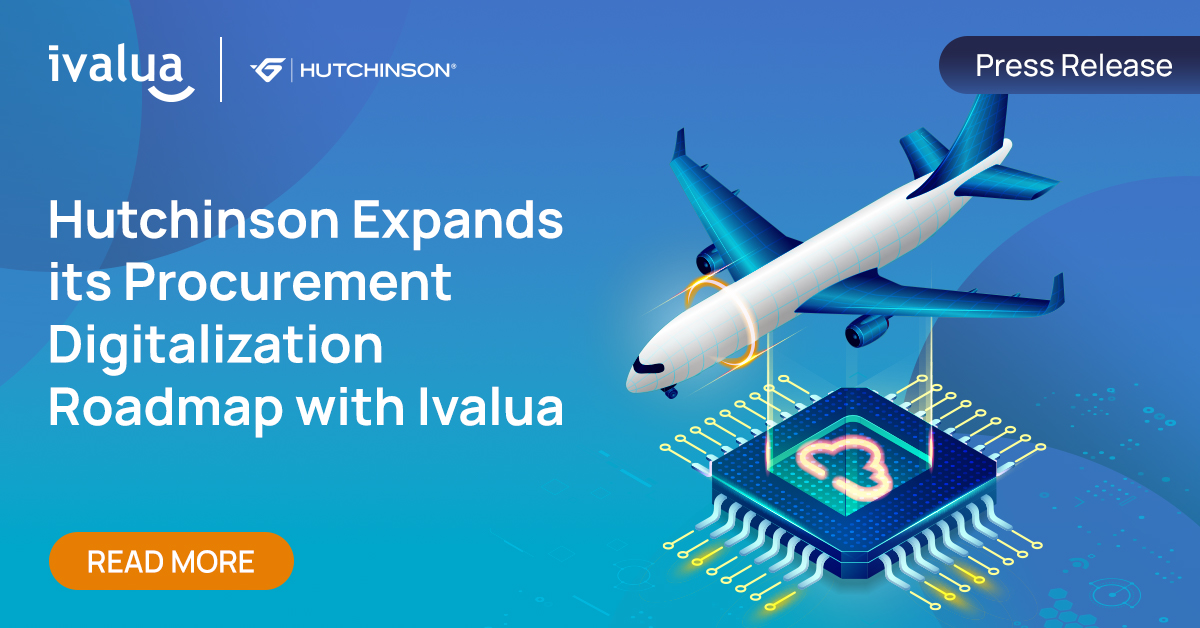 Redwood City, CA, 21 April 2023.  Ivalua, a company that specializes in spend management, and its partner Axys Consultants today announced that Hutchinson has selected Ivalua's eProcurement software to expand the scope of its currently implemented solution and meet its evolving procurement requirements.
Hutchinson is a global leader in the design, manufacture, and sale of smart mobility solutions for a variety of markets including automotive, aerospace, defense, rail and industries. Headquartered in Paris, France, Hutchinson employs around 40,000 people across 100 sites in 25 countries. In 2022, it generated a revenue of €4.400 billion.
Hutchinson started digitalizing procurement in 2014 with Ivalua's supplier relationship management and spend analysis modules. The company has now upgraded its current system with the addition of Ivalua's eProcurement solution to digitalize its indirect procurement. This project expansion will see the number of eProcurement users double from 4,000 across Europe to 8,000 globally.
With an intuitive e-commerce experience, Ivalua's eProcurement platform will help Hutchinson globalize and streamline purchase requisitions, digitalize and automate large volumes of purchase orders, simplify receiving processes, and improve budget tracking.
"Ivalua's eProcurement solution will empower us through greater visibility and better control over our indirect spend", said Erwan Le Belléguy, Corporate Purchasing Quality and Digital Manager at Hutchinson. "Thanks to powerful, digitalized workflows and Ivalua's holistic approach, we look forward to simplifying and optimizing our indirect purchasing processes in line with varying requirements across the countries and industries where we operate."
"With the transparency provided by Ivalua, Hutchinson's procurement teams will be able to streamline their indirect purchasing and further increase business efficiencies," said Dan Amzallag, Ivalua's Chief Operating Officer (COO). "Thanks to our long-standing partnership and the flexibility of our unified solution, Ivalua is well-placed to support Hutchinson's ongoing digital transformation and longer-term plans."