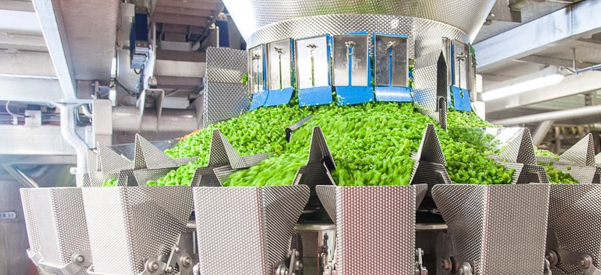 Generix Group, a global provider of collaborative SaaS software for the supply chain ecosystem, announces that they have been chosen by COROOS as WMS supplier for their locations in Kapelle and Geldermalsen in the Netherlands.
COROOS is a Dutch family company that has been producing solutions for vegetables, fruit and legumes since 1957. These products are offered both from its own A brands such as COROOS Export and Servero, as well as from a wide range of private labels. Coroos innovates every day in the field of healthy, tasty and easy-to-prepare food and markets its products in both the grocery and refrigerated sections of supermarkets in Europe.
For 20 years, COROOS has been using Generix EDI Services for the administrative exchange with its customers with more than 40,000 messages per year. Now COROOS has decided to further expand the cooperation with Generix Group and also implement the Generix WMS. The objective was to set up a solution with standardized functionalities, quickly deployable. The go-live of the Warehouse Management System is scheduled for early June 2023.
The contract with Generix Group Benelux was signed for the equipment of the two Coroos locations in Kapelle and Geldermalsen in the Netherlands.
The expertise of Generix teams, which have been working for Coroos for 20 years, and our ability to offer a complete, standardized solution, in line with the customer's needs and the market's expectations, were the keys to this success. The signing of this new contract is also an illustration of our ability to support our customers in their change management.
"Through Generix Group's WMS software, we hope to make great progress in data-driven working and efficient picking. This way, we can serve our customers even better and continue to optimise logistics processes," says Rowan Christiaanse, Manager Logistics at COROOS.
"We are delighted that the COROOS team has confirmed its confidence in our Generix solutions and services. After a thorough selection, during which we jointly examined the logistics processes, our standard WMS solution proved to be ideally suited to manage them more efficiently. The smooth interfacing with the new logistics hardware also proved to be a major plus. The implementation will take place in close cooperation and within a short time span to support the sustained growth of the business and the strong customer orientation of COROOS," explains Wim Van Loo, Country Manager at Generix Group Benelux.