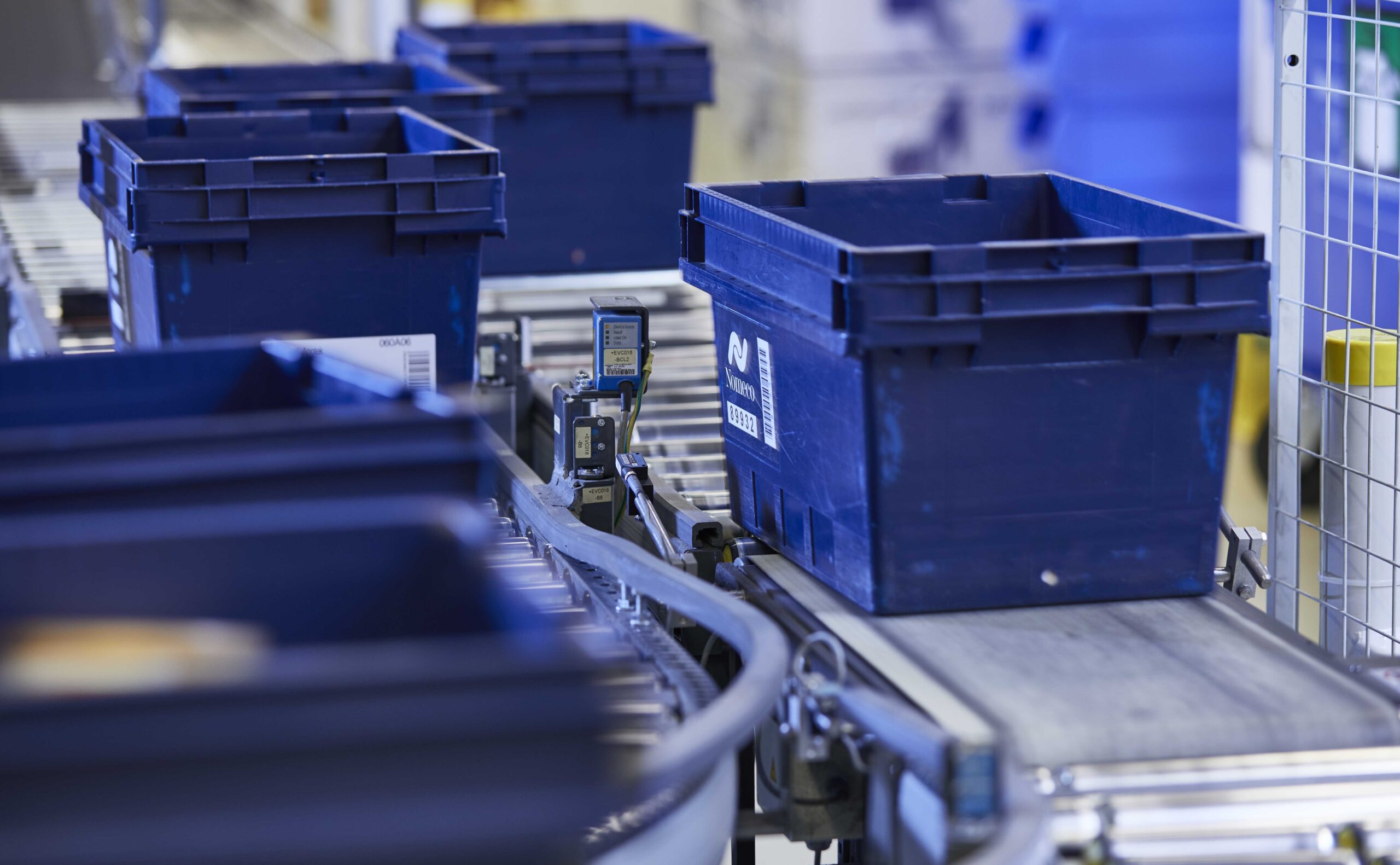 Copenhagen (Denmark), 28/03/2023 – Pharmaceutical wholesaler, Nomeco A/S has invested in a new delivery solution with full track & trace capabilities to improve its distribution of pharmaceuticals across Denmark. By digitizing the delivery processes with the ZetesChronos electronic Proof of Delivery (POD) solution, the wholesaler is able to track all of its process flows whilst ensuring an unbroken cold chain to protect its sensitive pharmaceuticals.
Digital tracking of all deliveries
Nomeco delivers pharmaceuticals to pharmacies across Denmark. From their three distribution centres, they complete a high volume of deliveries per day with a fleet of 45 vehicles. To date, their entire delivery process has been managed with a legacy system, which restricts functionality and constrains delivery performance.
With the new ePOD and track & trace system, Nomeco will be able to control and improve the entire first to final mile process, from loading the van, en route optimisation right through to final delivery and related management visibility. ZetesChronos ensures real-time information on the movement of goods and freight drivers involved with delivery, thus guaranteeing traceability across the entire process. The drivers can collect electronic signatures and take photographic proof of the deliveries and communicate directly with all stakeholders for full supply chain transparency and improved service levels. In the back-office, equipped with real-time updates on deliveries, dispatchers can fully monitor orders status and take the appropriate decision in case of queries or discrepancies.
"ZetesChronos enables us to track all our deliveries, whilst ensuring a better interaction process among delivery staff, fleet, and the customer. This not only helps to give our customers a better delivery experience, but also allows our organisation to grow and keep pace with developments." Per Hansen, Logistics Director, Nomeco.
Supporting temperature controlled distribution
ZetesChronos also enables condition monitoring, automatically alerting the drivers of the correct temperature at which each package should be transported. The system gathers all the data and produces alerts when the critical temperature is about to be exceeded – throughout the delivery. This allows measurements to be taken at all times, preventing loss of quality and wastage, ensuring that Nomeco has an unbroken cold chain.
Supporting sustainable logistics
To achieve sustainable logistics, it is imperative to reduce the number of deliveries and thereby optimise delivery costs, while considering the environmental impact. The next generation system from ZetesChronos incorporates range of features, such as dynamic management of unplanned pick-up and delivery and can also incorporate reverse logistics into the delivery process to save time and minimise empty miles and emissions.
"We expect to lower the number of extra trips to and from the pharmacies, bringing it down to a minimum." Per Hansen, Logistics Director, Nomeco.