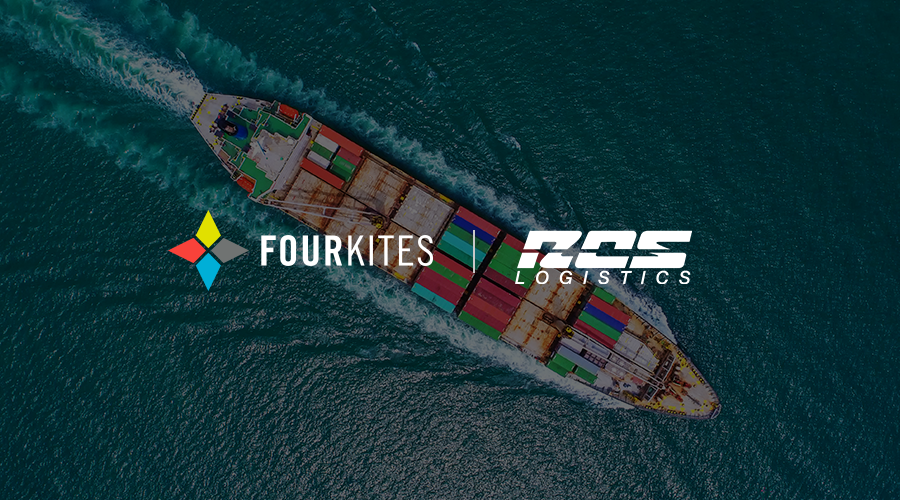 Real-time visibility helps leading LSP streamline operations and drive huge growth in ocean and OTR business, while providing customers with a world-class experience
AMSTERDAM – 16 February 2023 – Leading supply chain visibility company FourKites and RCS Logistics, one of the world's leading independent logistics service providers, today announced a partnership to provide RCS customers with a one-stop shop for end-to-end visibility into their shipments across ocean, air, drayage, intermodal and over-the-road (OTR). Leveraging FourKites' industry-leading real-time supply chain data, RCS's internal teams and customers are benefiting from automated, real-time visibility into the status and location of shipments in transit and at rest, all over the world.
"FourKites' supply chain visibility platform is a game-changer for RCS Logistics," says Brian Heaney, President at RCS Logistics. "By providing comprehensive end-to-end visibility data, the industry's most accurate predictive ETAs and real-time status into shipments, our internal teams are much more efficient and able to focus on higher-value services, while our customers and partners receive a holistic view of their supply chain and shipments. It's a modern, world-class experience that every stakeholder — large and small — can now enjoy."
Since deploying the FourKites platform — including the company's Dynamic Ocean® solution — in Q3 2022 to track ocean, drayage and OTR shipments, RCS has achieved 7x growth in its domestic transport services, while its ocean freight business has grown 12x. "We are known in the industry as a leading air freight forwarder," notes Brian Aldridge, SVP Sales, at RCS. "With FourKites, we've been able to elevate our ocean freight experience, and connect the dots with other modes, to truly differentiate ourselves in the market. Our customers and partners appreciate FourKites' simple, modern interface, and the transparency it creates across their supply chain."
With FourKites in place, track-and-trace teams, drayage providers and warehouse staff have been alleviated of time-consuming manual tracking processes. Moreover, RCS's data analysts are leveraging FourKites' advanced analytics — which provide insights into on-time performance, dwell and detention costs, tracking quality, lane and mode performance, and more — to drive continuous improvements in every aspect of the company's operations.
"We are thrilled to partner with a leader like RCS Logistics, which shares our vision for automated, interconnected and collaborative digital global supply chains, end to end," says Brad Klaus, Group Vice President, International Solutions, at FourKites. "Our work together illustrates how we integrate across the supply chain ecosystem to modernise operations and provide a superior customer experience in the process."
Building on the success it has seen to date with ocean, drayage and OTR shipment visibility, the two companies are now working to bring greater visibility to RCS Logistics' leading door-to-door international air freight forwarding solutions.