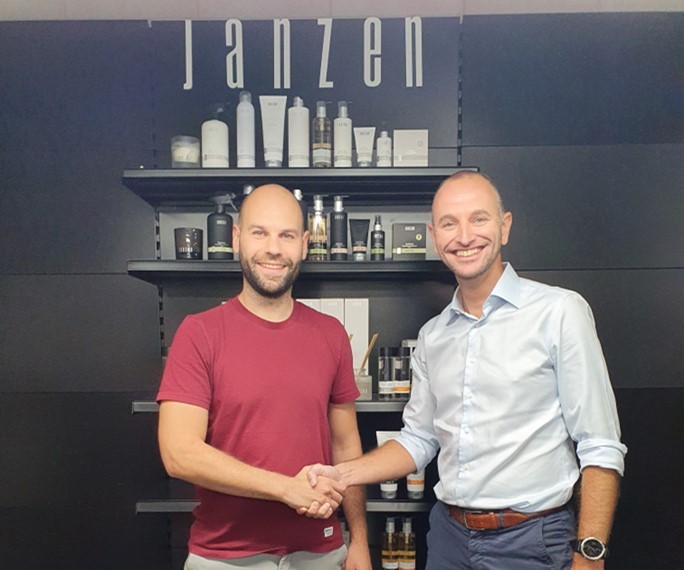 Janzen strengthens its supply chain to pursue continued growth. The innovative home & body care retailer, Janzen, has embarked on a major supply chain improvement project to support the business' expansion.
Inspired by a love for travel, Janzen offers an exclusive collection of home perfumes, interior accessories & personal body care pamper products. By combining knowledge, quality craftmanship, pure ingredients & a touch of Dutch innovation, Janzen products are an indispensable element for every home.
Since launching its first fragrance in 2010, the business has gone from strength to strength. Today, Janzen products are available in over 850 points of sale across Europe as well via a dedicated shop & webstore.
Why Janzen has chosen Slimstock
Following continued year-on-year growth of around 50%, the businesses identified a need to strengthen their supply chain. As part of the initiative to boost efficiency, Janzen will implement Slimstock's advanced supply chain platform, Slim4.
Focused on forecasting and demand planning, Slimstock's solution will help Janzen to optimise inventory throughout its Omni-channel network as well as improve operational efficiency.
Sander Schot, Operations Director at Janzen, explains the decision to partner with the inventory experts at Slimstock: "We were looking for a better way to manage our inventory and purchasing process. Slimstock offered the perfect solution to achieve this efficiency boost."
Christiaan van den Bos, Business Development Manager at Slimstock, concludes: "We are excited to welcome Janzen as the latest business to join our retail customer community. As we work with Janzen's team to improve inventory management processes, we look forward to seeing some fantastic results."