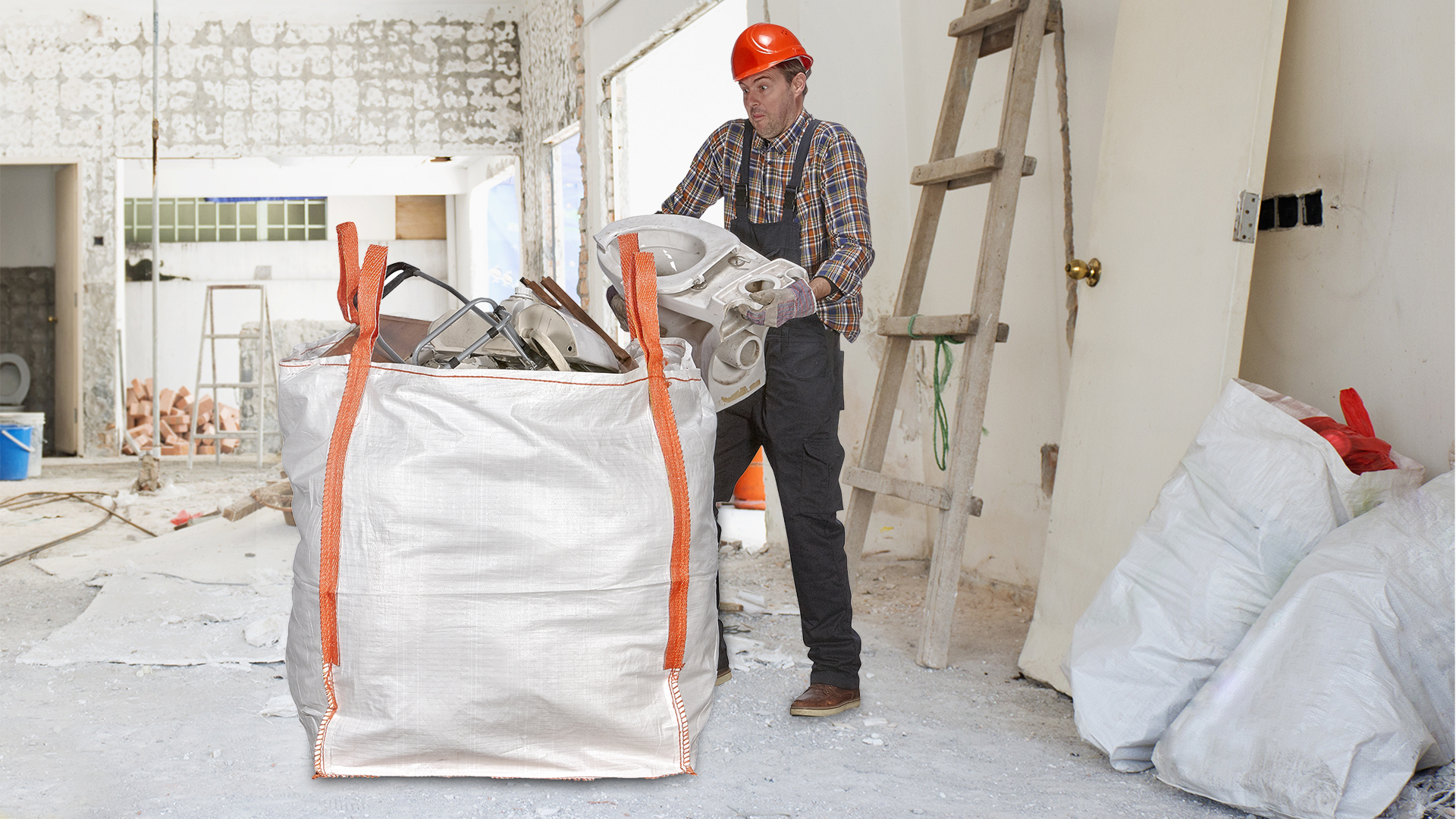 123BigBags, online specialist retailer for big bags in the European construction industry, has opted for the cloud solution Outperform Planning to support and further optimize its planning. Outperform already reduces the costing effort at 123BigBags by one full working day per week.
The Dutch company, based in Rotterdam, is a specialist in the supply of flexible bulk containers, so-called big bags or FIBC, for DIY stores, recycling, and the garden industry. The product range includes big bags of all sizes, whether for multinational construction companies or the small hobby gardener. In addition to the various designs of big bags, the company also offers fabric bags, asbestos bags as well as tarpaulins. To keep up with the company's steady expansion and the increasing challenges that come with it, CEO Krijn Degenkamp was looking for planning software. He chose Outperform Planning, a product of REMIRA. "123BigBags sells the big bags over the Internet throughout Europe and has set a goal of disposing 123 million tons of the European business waste through its bags by 2032. This is three times around the world if you but all bags next to each other! A major engine for our recycling goals in Europe."
Better planning with Outperform
The big bags come from India or Turkey with different prices and delivery conditions. The inventory can be at the supplier itself or at the fulfillment center in the Netherlands; due to the Brexit, there is also an additional fulfillment center in the UK. All this needs to be closely coordinated because the company is growing fast and working capital and cash flow need attention. Outperform Planning helps keep track of this and already reduces spreadsheet work by a full working day per week. "Before we implemented Outperform Planning, we needed about two days of planning time for our purchase orders. Now Outperform gives us a solid proposal and we're done within two hours," enthuses Krijn Degenkamp, owner of 123BigBags.
About REMIRA
REMIRA is one of the leading providers of intelligent supply chain and unified commerce solutions for retail, logistics and industrial companies in all industries. With 500 employees and annual sales of around 50 million, the company is one of the largest software companies headquartered in Germany. REMIRA has made it its mission to promote the technological progress of its customers with AI-supported cloud solutions and thus to increase their economic success. Whether SME or large corporation – REMIRA accompanies its customers in the areas of planning, purchasing, manufacturing, transportation, warehousing, and commerce across the entire value chain and beyond. The company currently serves around 8,000 customers worldwide. REMIRA is headquartered in Dortmund, Germany. In addition, there are 20 locations worldwide – eight of them in Germany and ten in Europe.
Company contacts
Michael Milkowski – REMIRA Group GmbH
Phoenixplatz 2 – 44263 Dortmund
Telephone: 0231 99782-054
E-Mail: michael.milkowski@remira.com – Internet: www.remira.com
Press contact
Nils Heinen – additiv pr GmbH & Co. KG
Public relations for logistics, steel, industrial goods and IT
Herzog-Adolf-Straße 3 – 56410 Montabaur
Telephone: 02602-950 99-27 – fax: 02602-950 99-17
E-mail: nih@additiv-pr.de – Internet: www.additiv-pr.de