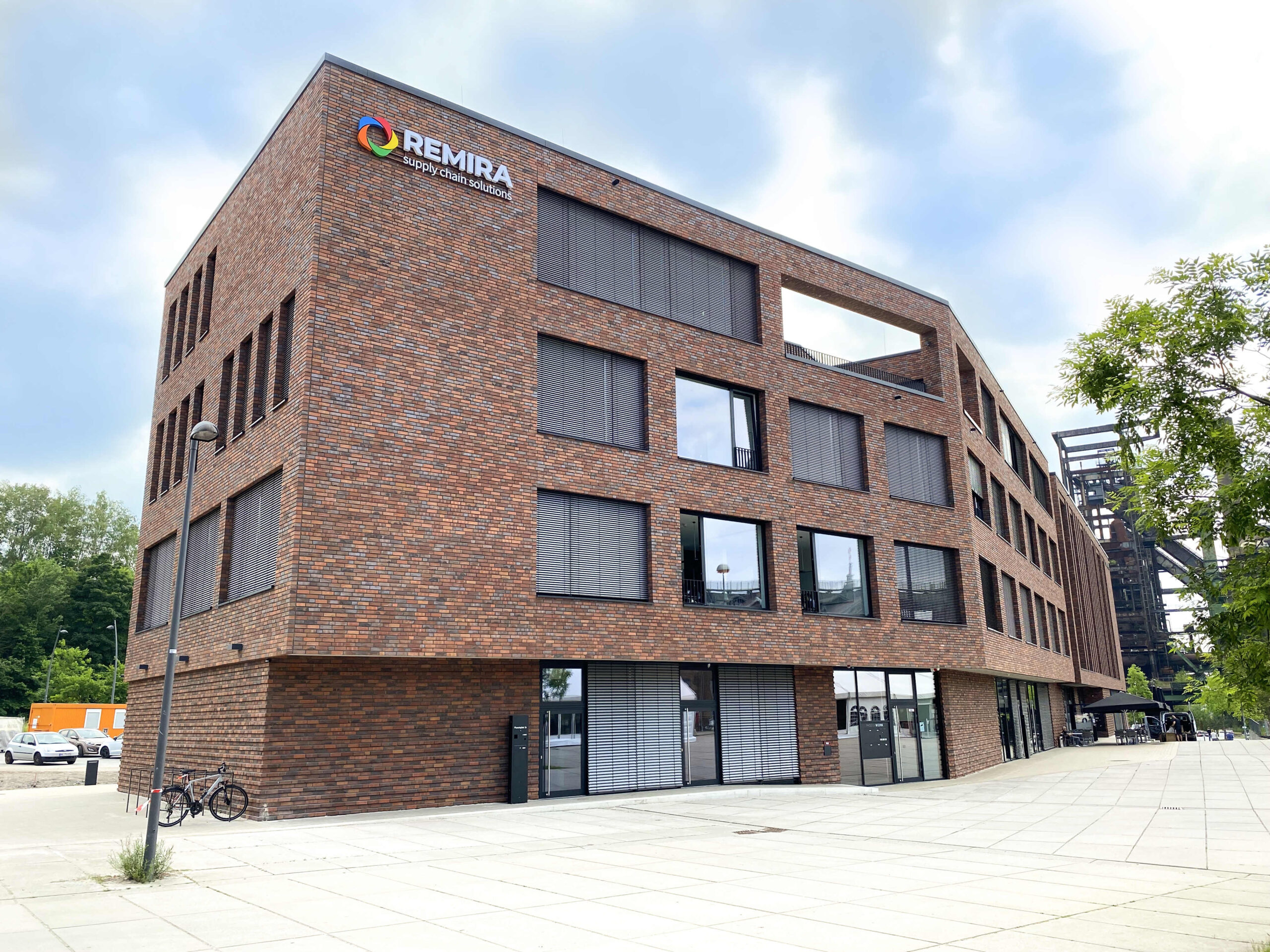 The supply chain specialist REMIRA and ROQQIO, the expert for omnichannel commerce software solutions, are merging under the enhanced REMIRA brand. With around 500 employees and a cumulative annual turnover of 50 Mio. Euro, one of the largest software companies headquartered in Germany is created.
By merging the Supply Chain Solutions and Omnichannel Commerce product worlds, REMIRA is creating with Unified Commerce an end-to-end solution that is completely focused on the behaviour of the end customer and the market. "With this merger, we are taking the next consequential step in our corporate strategy," explains Stephan Unser, CEO of REMIRA. "In total, we support around 8,000 customers. And as of before, we do this 80 % from Germany. This makes us one of Germany's most important software companies."
Today, REMIRA is already one of the leading providers of supply chain solutions for retail, logistics, and industrial companies in all sectors. The internationally active Dortmund-based company promotes technological progress in the supply chain with AI-supported cloud solutions. Among the users of REMIRA products are REWE Systems, Gedore, Fressnapf, and Olymp. The specialist for supply chain management accompanies its customers through the entire supply chain with its five connected business units Planning, Purchasing, Manufacturing, Transportation, and Warehousing. ROQQIO is one of the leading software companies for omnichannel solutions in stationary and online retail. The company's solutions are used by well-known brands in the fashion, sports, and retail sectors. The reference list includes Bogner, Rose Bikes, Intersport, and Expert.
Unified Commerce as the future topic in commerce
With the merger of the two companies, REMIRA's product range will be expanded to include a sixth area – Commerce. This includes software and hardware solutions for the point of sale and the Commerce Cloud, a central software-as-a-service platform. This enables all processes and touchpoints with customers to be captured, controlled, and monitored, thus making a significant contribution to linking stationary retail with online retail. REMIRA breaks down data silos by seamlessly integrating the online and offline worlds. Retailers get a 360-degree view of their customers and their shopping behaviour. This enables them to ensure merchandise availability for each sales channel while optimizing overall inventory levels. This increases customer satisfaction and, at the same time, improves the company's earnings situation. The combination of these established commerce processes with the comprehensive services from the area of supply chain management will significantly shape the commerce of the future as unified commerce.
Focus on customer success
REMIRA's future supply chain and unified commerce offering will help users to optimize their supply chain and thus generate decisive advantages over the competitors. To create the transparency required for this, all products and services will communicate in a networked way in the future. "We want the greatest possible success for our customers. To achieve this, we must put their end customers at the center of our efforts," explains Stephan Unser. "This is exactly where we are starting with the merger. From optimized sales planning to purchasing and resilient forecasting to customer centricity across all sales channels, we are creating complete connectivity. The resulting data and transparency will help our users to ensure maximum availability while maintaining optimized inventory levels – regardless of the sales channel. This will be crucial for the long-term success of our customers in a continuously changing market environment."
About REMIRA
REMIRA is one of the leading providers of intelligent supply chain and unified commerce solutions for retail, logistics and industrial companies in all sectors. With 500 employees and annual sales of around 50 million, the company is one of the largest software companies headquartered in Germany. REMIRA has made it their mission to promote the technological progress of their customers with AI-supported cloud solutions and thus increase their economic success. Whether SME or large corporation – REMIRA supports its customers in the areas of planning, purchasing, manufacturing, transportation, warehousing and commerce across the entire supply chain and beyond. The company currently serves around 8,000 customers worldwide. REMIRA is headquartered in Dortmund, Germany. In addition, there are 20 locations worldwide – eight of them in Germany and ten in Europe.
Company contact
Michael Milkowski • REMIRA Group GmbH
Phoenixplatz 2 • 44263 Dortmund
Telefon: 0049 231 99782-0
E-Mail: michael.milkowski@remira.de • Internet: www.remiragroup.de
Press contact
Nils Heinen • additiv pr GmbH & Co. KG
Public relations for logistics, steel, industrial goods and IT
Herzog-Adolf-Straße 3 • 56410 Montabaur
Telefon: 0049 2602-950 99-27 • Fax: 02602-950 99-17
E-Mail: nih@additiv-pr.de • Internet: www.additiv-pr.de