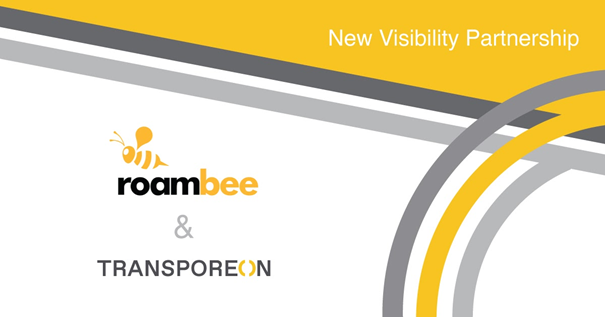 SANTA CLARA, CA and ULM, GERMANY, October 13, 2021: A sensor-driven supply chain visibility leader, Roambee, and the leading digital freight platform Transporeon announced their partnership to bring the best of both worlds in real-time transport visibility: carrier telematics visibility through Sixfold and high-fidelity, real-time multimodal shipment visibility and intelligence via Roambee's platform.
"Roambee and Transporeon joining forces denotes unified access to two major and unique global supply chain visibility platforms for customers across industries. Roambee's sensor-driven visibility will enrich Sixfold's telematics data with multimodal location accuracy and offer condition visibility, so customers can more actionably address supply chain risk around spoilage, damage, theft, missed connections, and more," said Sanjay Sharma, CEO, Roambee. "The partnership's substantial joint data set results in end-to-end, item-level visibility, globally, with 100% coverage of lanes and shipments regardless of the transporter or load size."
Transporeon currently tracks approximately 20 million transports annually. Fast-moving goods such as food or electronics, slow-moving consumer goods including white ware/consumer durables, automotive, chemicals, and big logistics organizations are some of the industries that seek both telematics and sensor-driven visibility. Customers of all sizes across industries and across all modes of transportation (air, ocean, rail, road, and parcel) can now determine the level of visibility they need for specific shipments, then access it via one portal that integrates both companies' capabilities.
"Whether a customer wants to track sensitive parcels from India to the U.S. or commodities going through Russia, this partnership can enable them to profit from the insights provided by one joint solution," said Stephan Sieber, CEO Transporeon. "Our goal is to strengthen the native visibility network that is represented by Sixfold. We are developing solutions to the world's top supply chain challenges by seeking out the strongest, most aligned partners possible. No single company delivers the best of both worlds – but this partnership does."