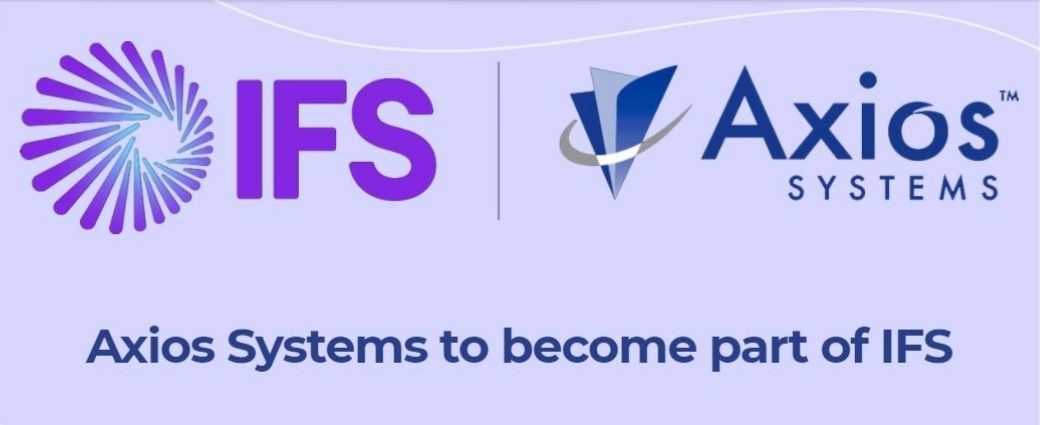 Further extending its stronghold in service management, today IFS announced it has signed a definitive agreement to purchase Axios Systems PLC, a global provider of cloud-based Enterprise Service Management (ESM) software to bolster its solution with  additional Enterprise Service Management capabilities. Recognized as a leader in IT Service Management (ITSM) and IT Operations Management (ITOM), Axios Systems has built a reputation for the quality of its omnichannel service management solution.   Axios Systems has a broad customer base across the US, Europe, Middle East and Latin America and also includes customers in the commercial sector:  Aviva, FedEx, Sobeys, EDEKA, KPMG; and in the public sector: UK & Scottish Governments, State of Maine, Dubai Courts, Saudi Post and Fife Council.
The acquisition of Axios Systems adds further depth to IFS's capabilities with new ITSM and ITOM functionality that will help customers improve the design and automation of workflows, drive efficiency internally, and connect data across teams and systems to ultimately create opportunities to better serve their customers.
Customers have the ability to deploy Axios Systems' Enterprise Service Management capabilities as a best-of-breed point solution or integrate it with other capabilities built into IFS Cloud. This puts IFS in a unique position to offer an end-to-end service solution that supports employees internally and in the field, as well as businesses as they deliver products, outcomes or indeed services.
Have additional questions? Please contact the IFS AR team.