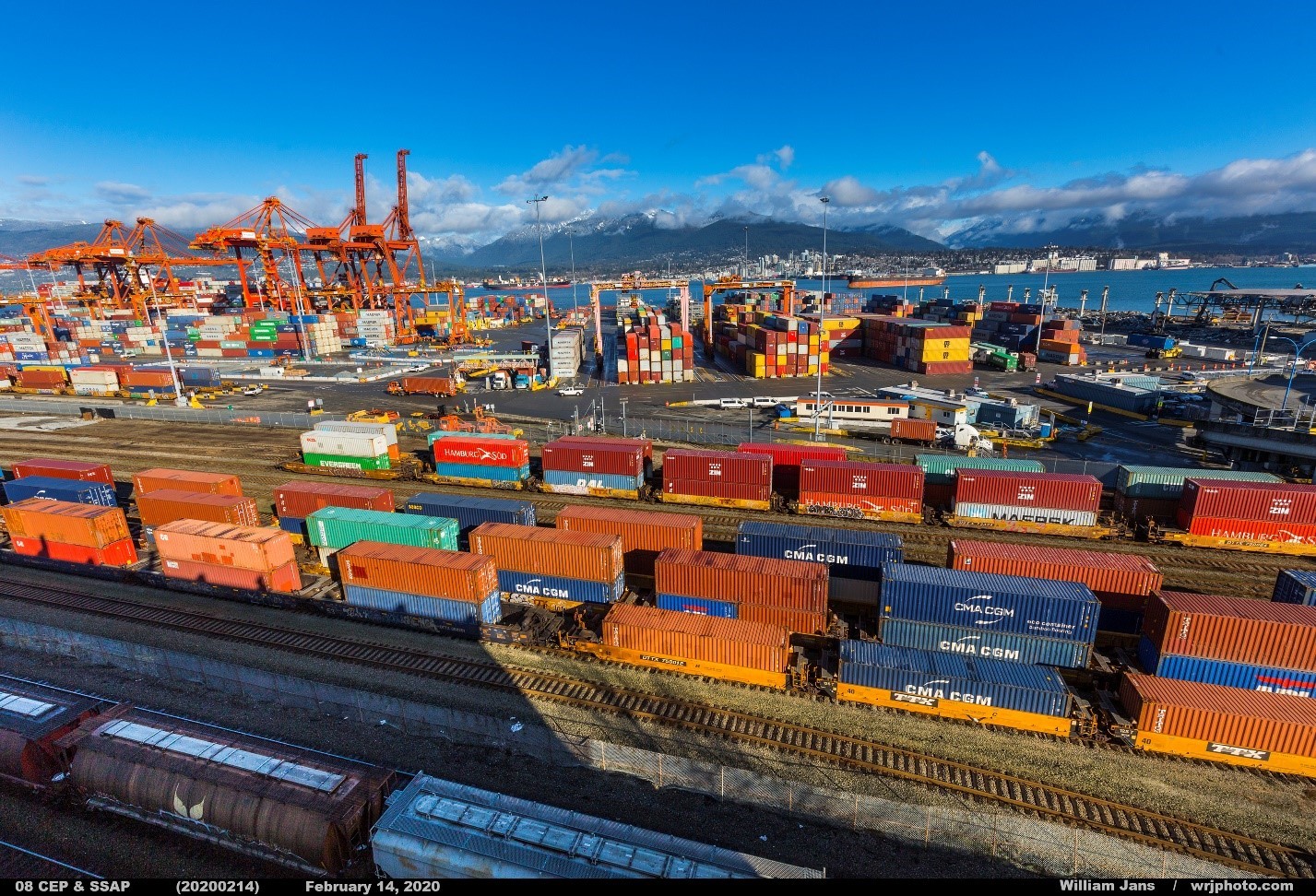 Aachen, June 10 2020 – Inform has been selected by DP World Vancouver to deliver three Optimization Modules as part of DP World's Centerm Expansion Project from Inform's Syncrotess solution range for container terminal operations.
Joel Werner, Director, Engineering & Projects, DP World Canada said, "The scope and scale of the Centerm Expansion Project (CEP) is a significant undertaking, which will significantly increase the capacity of the DP World Vancouver terminal. Real-time optimization of the intermodal yard operations is a key component of the project; as such, we are excited to have selected the Inform solution. This advanced technology supports our vision of creating a highly efficient and responsive terminal operation to better serve our customers."
Dr. Eva Savelsberg, SVP of Inform's Logistic Division said, "Our project with DP World Vancouver is our third major port project in the North American market and firmly cements our position as a world-renowned optimization specialist."
Work has commenced in April 2020 and the Syncrotess solution is expected to be delivered in early 2021; Inform's Syncrotess is comprised of multiple "add-on" optimization modules capable of optimizing almost all aspects of a container terminals operations; DP World Vancouver have selected three optimizers for use at their Vancouver facility including: Train Load Optimizer, Rail Scheduler, and Vehicle Optimizer.
Dr. Rafael Velasquez, Senior Consultant and Project Manager said, "The alignment of DP World Vancouver's vision and expectations with the features that come with Inform's optimizers was prominent from the early meetings. This reassured DP World that terminal specific configurations will be accomplished during the project."
The Centerm Expansion Project aims to increase the handling capacity at the Centerm container terminal to 1.5 million TEU, an increase of nearly 65% from its pre-project capacities while only increasing the terminals footprint by a mere 15%. To achieve this, the terminal has undergone significant reconfiguration works, multiple road work projects, and the extension and modernization of their intermodal rail facilities.
The Syncrotess Train Load Optimizer (TLO) chooses amongst the available rail-containers at the terminal those that should be considered for train stowage in order to minimize the burden of work in the yard and maximize productivity in the rail area. Moreover, it determines an optimized allocation for the containers on the associated outgoing train and updates this allocation after the commencement of train loading if needed.
The Syncrotess Rail Scheduler optimization module focuses on the optimization of train unloading and loading processes that reach out to the chain of transports between the yard blocks and the rail tracks and vice versa. It is within this chain that the Syncrotess Rail Scheduler is able to achieve a higher optimization potential as it bundles the different aspects playing a role in rail operations (crane optimization, train load planning, and yard layout) and proposes intelligent solutions accordingly.
The Syncrotess Vehicle Optimizer considers all executable internal transfer vehicles (ITV) and proposes an optimized sequence of these jobs amongst the fleet with a planned complete time for each ITV with the aim to maximize productivity, minimize vehicle idle times, and minimize ITV total travel distance through a reduction of empty travel.