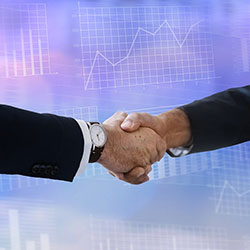 Elemica announced the acquisition of Eyefreight, a global leader in multi-modal SaaS transportation management solutions, on 31 January. Clients of digital supply network provider Elemica can now incorporate transportation management capabilities into their supply chain. Together, Elemica and Eyefreight create a unified global logistics and supply chain network.
There are many SaaS transport management solutions on the market but, according to Rich Katz, CEO of Elemica, Eyefreight quickly caught his eye: "Eyefreight's solution stands out because it was built to be implemented rapidly, to address all modes and to meet the needs of shippers with operations all over the globe." Katz also refers to Elemica's long-term strategy and claims this acquisition will provide the most comprehensive end-to-end supply chain platform available in the market.
The merger will give clients a single platform for multinational shipment optimization, freight settlement and execution. They will be able to automate, collaborate and provide the visibility needed across their end-to-end supply chain processes.
Gert Jan Jansen op de Haar, CEO of Eyefreight, is convinced that existing Eyefreight clients will benefit from this move. "Eyefreight's clients want to accelerate their use of our transport management solution with fast access to a network of connected carriers and forwarders." The market too will benefit from the synergies that will be created by combining Elemica's digital supply network with the Eyefreight solution, resulting in a unique opportunity to better analyse, acquire and access transportation capacity, he added.