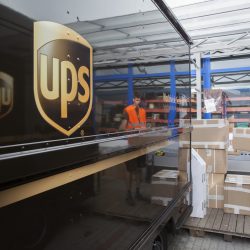 A new software solution makes it easier for e-tailers to meet the needs of online shoppers by enabling them to give consumers more flexibility and control over package deliveries. The application, which provides better visibility of Access Point locations, has been developed by UPS and HubBox.
As e-commerce continues to surge in popularity, today's busy online shoppers want deliveries made on their terms. They expect packages to arrive securely when and where they want – and if they aren't going to be home for the delivery, they want a safe alternative.
E-tailers need a way to address this growing consumer need, according to UPS and HubBox, which is why the two companies have teamed up to create an easy-to-use and easy-to-implement application that makes UPS Access Point locations in the USA and Europe visible in the online checkout process.