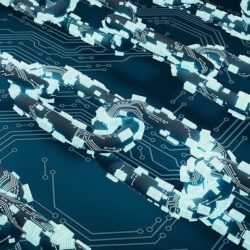 Although blockchain remains a popular topic, leading companies are not yet managing to find suitable use cases according to research and consulting firm Gartner. Therefore, the firm predicts that 90% of the supply chain initiatives based on the much-discussed technology will show signs of 'blockchain fatigue' by 2023.
Gartner's research into user wants and needs reveals that just 19% of respondents consider blockchain to be a very important technology for their business, and only 9% have actually invested in it. This is mainly because there are only a handful of supply chain-related blockchain projects so far, and their results do not live up to the initial enthusiasm for the technology's value in supply chain management.
"Supply chain blockchain projects have mostly focused on verifying authenticity, improving traceability and visibility, and improving transactional confidence," says Ms Alex Pradhan….