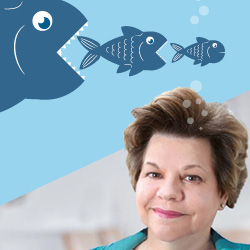 This week, after ten years, I am test-driving cars. I have not owned a car for a decade. City living has come to an end and it is time for me to get some wheels. Buying a car is overwhelming. I just want one that works. I find the process of negotiation, and comparison shopping tiring. My goal is safety and comfortability. It is hard to sort through the options.
As we prepare for the Supply Chain Insights Global Summit, the Supply Chain Insights team is combing through the research data collected over the past six years. We sit on 9,000 quantitative responses and we want to better understand the drivers of supply chain excellence. Supply chain planning satisfaction is a driver of excellence.
Companies that are better at supply chain planning are better able to manage operating margins and inventory turns. However, the odds of business user satisfaction are low. In our research, we find that there is only one satisfied business user out of two. It is the same as the flip of a coin.