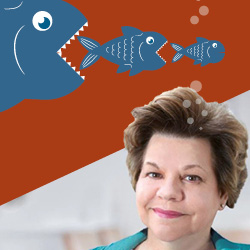 Today LLamasoft announced the acquisition of the Barloworld CAST and Optimiza assets for an undisclosed sum of money. This announcement closely follows the September 29th press release about $50 million Series B financing with affiliates of Goldman Sachs & Co. This is LLamasoft's second acquisition within a year. (LLamasoft acquired the LogicTools assets from IBM in the spring of 2015.) Here I pen a quick post on what I think this means for the market.
First let me start with congratulations for the LLamsoft team. As an analyst in the battered supply chain software market for a decade, it is fun to watch you grow. I just hope that as you evolve you never forget your roots. Clients buy your software because you make it real. Your history of deep expertise and customer care drove historic growth. It is synonymous with the LLamasoft brand. This is a great asset: nurture it through the change. Your acquisitions are both an opportunity and a risk.
For those who are new to reading the Supply Chain Shaman blog, let me begin my analysis with a disclaimer. I always start the discussion of all software acquisitions with the same statement: the acquisition of software is seldom a good deal for the buyer/user of software. The outcomes are usually based on the goals/strategy of the acquiring company. As a result, companies using the software being acquired should use caution and stay close to the acquiring leadership team. It usually takes a software company a year to stabilize the software assets and finalize product development schedules. This is my experience with all software acquisitions and I expect this acquisition to be no different.