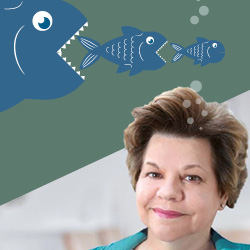 As an analyst, when technology providers acquire and divest companies, I get invited to pre-announcement conferences. In these sessions the technology providers share their rationale for the investment and invite questions. Thursday morning it was the acquisition of GT Nexus by Infor. The transaction closes in 45 days.
Infor, a market consolidator of enterprise software, currently has revenues of $2.8 billion in sales and about $800 million in earnings before interest and taxes in the past 12 months. Despite numerous acquisitions and product development efforts, SAP and Oracle are much larger industry giants. In 2014, SAP posted revenues of $19.5 billion and Oracle with $38.3 billion.
Founded in 2002 under the name of Agilisys, Infor rebranded in 2004. In the period of 2002-present, the company acquired/aggregated many applications. The most significant for the supply chain market are assets from Baan, Formation Systems, Fygir, Intentia, Lawson, MAPICS, Mercia, and SSA Global.
The What
On August 13th, Infor announced the intent to purchase GT Nexus for $675 million. Based on reporting from the Wall Street Journal, the company hired Morgan Stanley to shop the company and package it for sale in 2014 with an expected evaluation of $800 million….