A company's journey towards the optimal IT solution
takes them past various supply chain software vendors.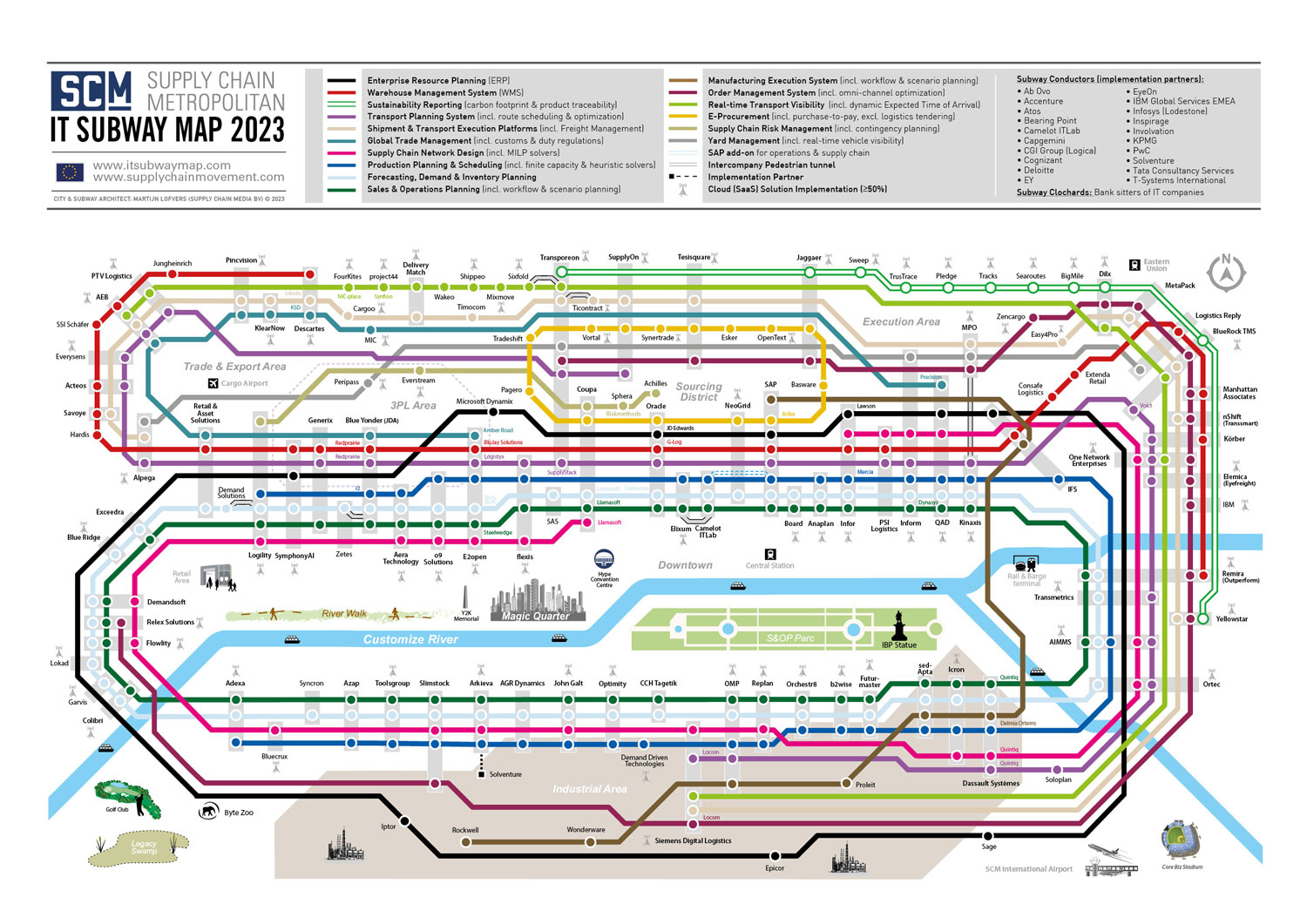 The Supply Chain Media subway map presents a clear (and interactive) overview of the complex (under) world of IT.
Different types of software
Each line on the map represents a different type of (supply chain) software.
Enterprise Resource Planning (ERP)
Cross-functional enterprise system driven by an integrated suite of software modules that supports the basic internal business processes of a company.
Warehouse Management System (WMS)
Primarily aims to control the movement and storage of materials within a warehouse and process the associated transactions, including shipping, receiving, put-away and picking.
Transport Management System (incl. route scheduling & optimization)
Designed to manage and optimize inbound and/or outbound transportation operations through automated routing and rating, shipment consolidation and load building and transportation cost visibility and allocation.
Shipment & Transport Execution Platforms (incl. Freight Management)
Software platform to select carriers and manage shipments of packages, pallets and containers by using booking, tracking, accounting and reporting capabilities (also called Freight Management).
Global Trade Management (incl. customs & duty regulations)
Software that automates key import, export, global logistics and trade agreement management processes customs clearing and duty regulations
The IT Subway Map explained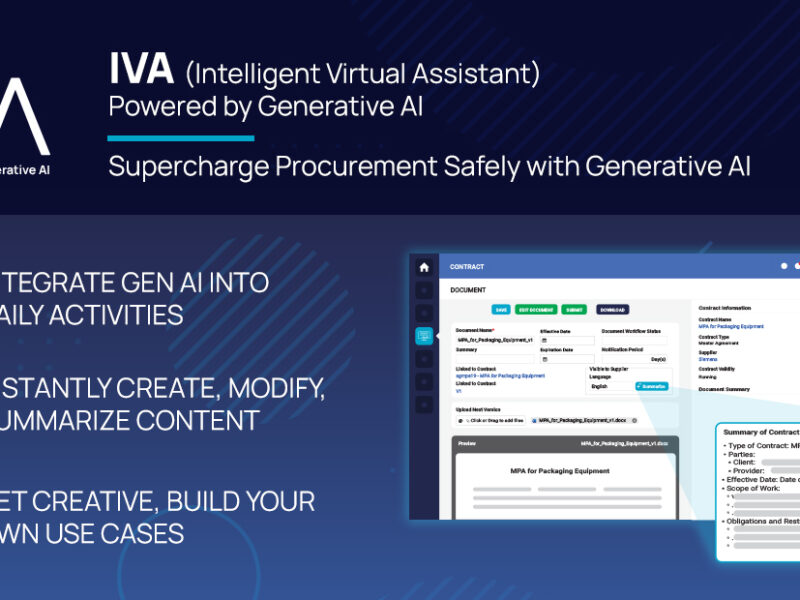 Intelligent Virtual Assistant (IVA) brings practical Gen AI-powered use cases to procurement and empowers customers and partners to build their own. Redwood City, CA, November 28, 2023.  Ivalua, a global leader in spend management, today announced a new generative AI offering built-in to the Ivalua platform. An Intelligent Virtual Assistant (IVA) powered by Generative AI … Read More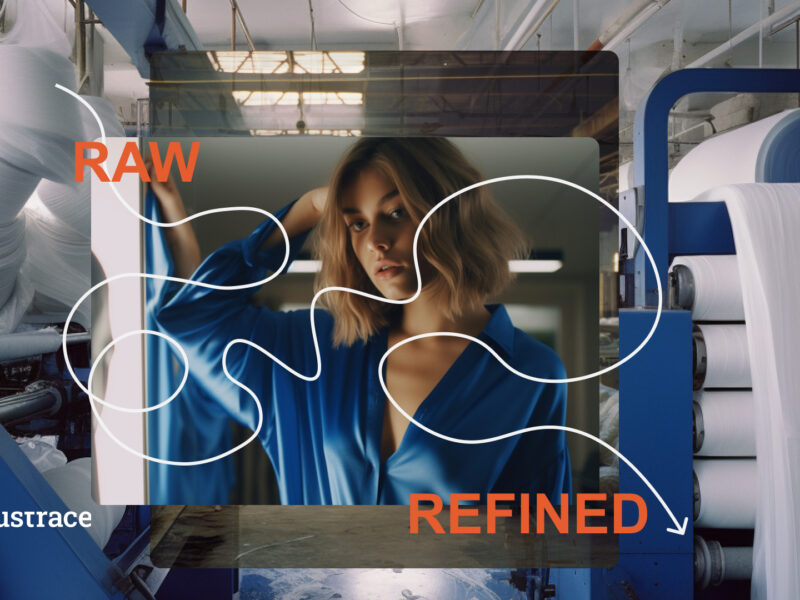 STOCKHOLM, November 28, 2023 — TrusTrace, a global SaaS company with a market-leading platform for supply chain traceability and compliance data management, today announced a partnership with New Look, a leading fashion retailer in the UK and Republic of Ireland, to help the company gain greater visibility across its supply chain through suppliers and assist … Read More
Subscribe to our newsletter